LAUNDRY RENOVATIONS ADELAIDE
Lucas Plumbing and Gas Solutions are experts in Laundry renovations in Adelaide!
Contact us to discuss your laundry renovations.
Adelaide Laundry RENOVATIONS
Sometimes a laundry renovation can seem like a mammoth task. Without the right people helping you, it can also be an expensive task.  It would help if you had the right people for this job, someone who has done it before. If your laundry is looking tired contact the professional team at Lucas Plumbing and Gas Solutions to give your laundry the spruce up it deserves.
The laundry is a high use functional area, and it is often the most neglected area of the home. Just because the area needs to be practical, doesn't mean it can't be attractive!  Let's face it – no one wants to spend time in their laundry, so why not make the space as functional and engaging as possible.
We are experts in Adelaide laundry renovations and believe that the right design can make a big difference in how the available space is used. If you're planning a renovation as an owner-builder, our team can assist by project managing the work. Draw on our reliable, trusted network of tradespeople, reduce downtime and ensure the project runs smoothly.
INTERESTED IN OUR SERVICES?
DON'T HAVE A BIG BUDGET – DON'T WORRY
A laundry renovation doesn't have to be big or expensive, sometimes simple changes such as replacing the appliances, sink and tapware can provide your home with a boost without it costing the earth. For the professional team at Lucas Plumbing and Gas Solutions, no job is too big or too small.
Your laundry renovation can provide a significant boost to the value and look of your home. Our fully qualified team are skilled in all aspects of laundry renovation plumbing, and we work well with other trades to ensure a seamless renovation from beginning to end with minimum disruption to your daily life.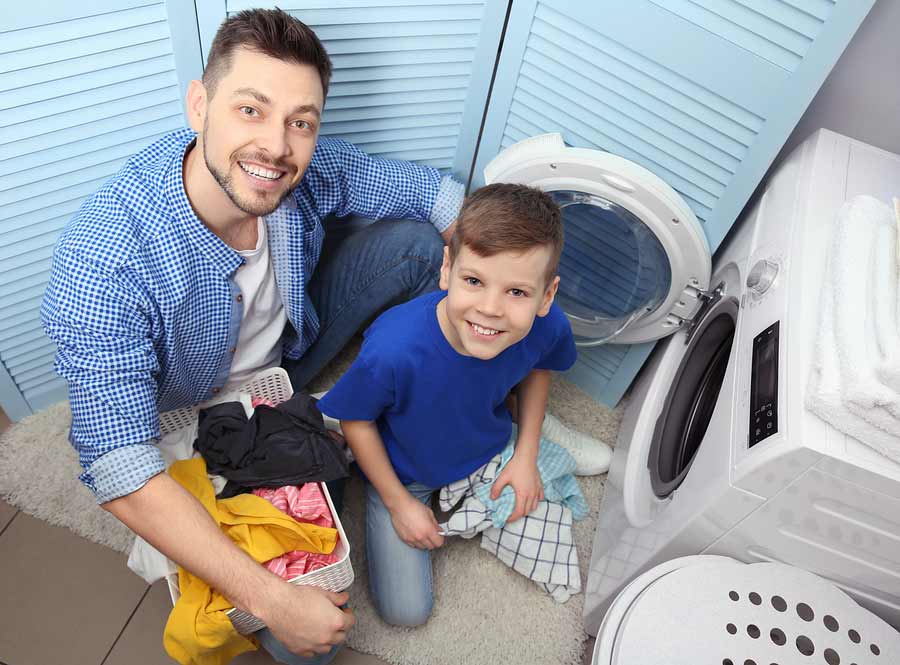 INTERESTED IN OUR SERVICES?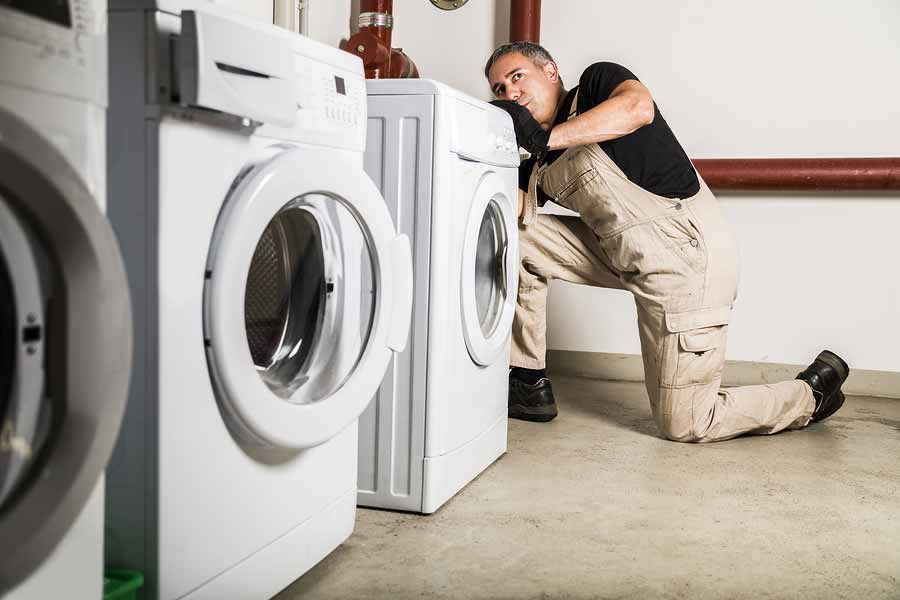 Laundry repairs
Lucas Plumbing and Gas Solutions can also help with repairs to your Adelaide laundry. Sink repairs, tap repairs, pipework – contact us today to find out how we can help you. We have a team of qualified professionals and state of the art technology to diagnose your plumbing concerns and speedily carry out repairs before they become big problems.
INTERESTED IN OUR SERVICES?
Things to consider when planning your laundry renovation
At Lucas Plumbing and Gas Solutions, we know that planning a laundry renovation goes beyond a sink, some tapware and new appliances.
The laundry space must be functional for your home and your family.
We've put together these tips to think about when considering your laundry renovation:
Outdoor access – do you currently have outdoor access to your laundry? Do you need it? Having outside access to your laundry can have many benefits. You can easily access the backyard to hang washing on a line rather than using a dryer, saving you money and you can divert greywater outside. There's also the bonus of being able to allow airflow in the room, reducing the risk of mould.

Ventilation – if you don't have the space or facilities for outdoor access, you will still need to determine how you are going to ventilate the room.  A window or exhaust fan can efficiently ventilate your laundry.
INTERESTED IN OUR SERVICES?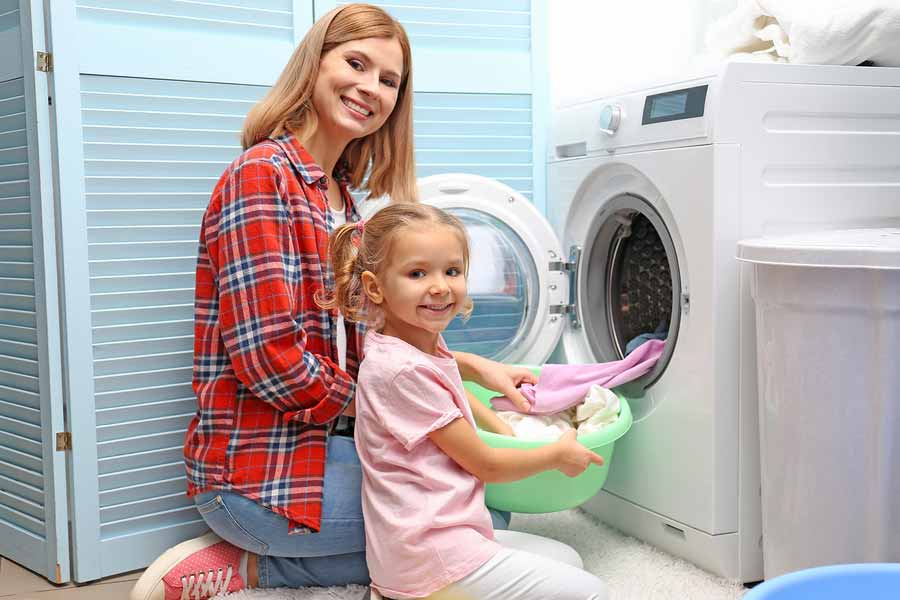 Things to consider when planning your laundry renovation
How are you going to use the space? Do you need storage? What about bench space? Would you like an area to hang clothes inside? Don't forget extra storage for items such as brooms, mops, vacuum cleaners and ironing boards. What about high storage to keep cleaning products out of reach of children and pets?

Also, while we're on storage – there can never be enough.  So, when you've planned your layout, go back and check again to ensure you have enough storage.

Which appliances best suit your needs? A top-loader or front loader? Do you need a dryer? What about a drying rack?

What are your plumbing needs?  Do you need to move existing plumbing or can you use what is already there? Does anything need upgrading? The team at Lucas Plumbing and Gas Solutions can use our expert technology of CCTV cameras to inspect and advise on the quality of your existing plumbing.  Here's an essential tip – always leave the plumbing to the professionals! DIY plumbing jobs can be dangerous and very expensive to fix, not to mention they may be illegal.  

Make the room multifunctional. Many Adelaide homes are now combining the laundry and bathroom to make better use of available space. Lucas Plumbing and Gas Solutions also can assist with your Adelaide bathroom renovation.  Talk to us about combining these two spaces. 

Make the space inviting! It's an unfortunate fact of life that we spend much time in the laundry.  Design your laundry so that you enjoy going in there.
INTERESTED IN OUR SERVICES?
OTHER SERVICES
Lucas Plumbing and Gas Services is the plumber Adelaide trusts for a wide range of services. Not only do we deal with cctv drain camera inspections (drain camera inspections), but we can also do:
Gas Fitting
Leaking Taps
Drain Cleaning
Hot Water Units (Rinnai hot water is our preferred brand)
Heat Pumps
Residential and Commercial plumbing services
along with kitchen renovations, bathroom renovations and project management.
INTERESTED IN OUR SERVICES?
Adelaide House Renovations
Lucas Plumbing and Gas Solutions are experts in dealing with all plumbing and gas that is a key part of renovating a house in Adelaide. With our experience and knowledge in these areas we can assist in a wide range of services to assist.
Kitchen renovations include all gas appliances and plumbing. Having a reliable plumber is crucial to this process.
In a bathroom we can assist with the gas and water. Bathroom Plumbing is a crucial part of the renovations.
If you find that an ensuite would be far more beneficial than a spare bedroom, then converting a bedroom to bathroom can greatly improve your houses usability.
Converting a shed to a granny flat is a great way to expand the livable space in a home. We can help with the plumbing and gas that is required for a new granny flat.
INTERESTED IN OUR SERVICES?