WHY CHOOSE LUCAS PLUMBING AND GAS SOLUTIONS?
Open Honest Communication
We're a proudly South Australian, family-owned business based in Adelaide. We believe in fair, transparent pricing, in line with Master Plumbers Association standards, offering pensioners a discounted rate. Our licensed plumbers are here to help.
No pushy sales people or hidden costs; just open, honest communication. Whether the job is big or small, you'll be kept informed throughout. We strongly believe in customer satisfaction, following up with our customers to ensure you're happy with the result.
We pride ourselves on putting our customers' needs first. With 24-hour support, 7 days a week, we have you covered in a plumbing emergency. When you need an
emergency plumber
, we are here for you. Day or night, you can rely on our fully qualified Adelaide Plumbers to fulfil your work.
Our experienced, fully licensed and highly skilled plumbers and gas fitters are committed to completing your job to the highest standard, eliminating call-backs. We offer a reliable service for all of the metropolitan areas across Adelaide.
LUCAS PLUMBING AND GAS SOLUTIONS SPECIALISES IN: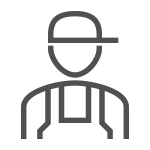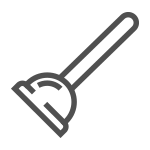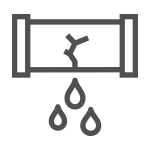 Gas & Water Leak Detection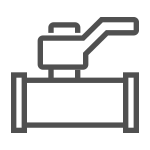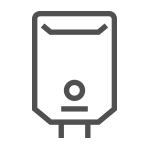 What customers say about us
Our gas and plumbing service is exceptional and our customers love our work. Here is what some of them have to say about Lucas Plumbing and Gas Solutions.
"Shane recently did some work for our kitchen renovation plus removed old gas wall heater.Very professional, reliable and hard working. Would highly recommend Shane for any plumbing or gas needs. Good tradesman are hard to find so will definitely be contacting him again."
"Lucas Plumbing recently completed extensive renovation works for us including new gas, water and sewer main, HWS and installation of new plumbing to our bathroom and ensuite. We were very impressed with Shane's professionalism, workmanship and customer service. Both Shane and Louise were a pleasure to deal with and most helpful. Would highly recommend."
"Hired Shane to remove our old oven, fit our new gas oven and plumb our double sink removing the old single one, he did an amazing job was very easy and friendly to deal with. Thank you very much for all the work."
"Shane is one of the best plumbers we have come across. He is very passionate and professional about his work. When it comes to getting the job done, he is meticulous, dedicated and thorough. We highly recommend Shane. You want an honest job done, he is one to rely on."
"Shane completed the installation of our gas hot water service today. What a pleasure to see that there are still tradespeople around who have pride and a passion in their work. He was efficient, prompt, very professional. He returned our phone calls and emails the same day. We would recommend this young man without any hesitation. Look no further for your Adelaide plumbing needs!"
"Shane is one of the best Adelaide plumbers we have come across. He is very passionate and professional about his work. When it comes to getting the job done, he is meticulous, dedicated and thorough. We highly recommend Shane. You want an honest job done, he is one to rely on."
Contact the Adelaide Plumbing Experts
RESIDENTIAL PLUMBING AND GAS SERVICES
Lucas Plumbing and Gas Solutions can assist you with a wide range of different residential plumbing and gas services. We are the licensed plumber Adelaide trusts and relies on. From hot water heaters, appliance installation to blocked drains, we can help you. We believe in high quality of work so that the job is done properly the first time every time. Give our Adelaide plumbers a call today. When it comes to expert plumbing Adelaide trusts Lucas Plumbing and Gas Solutions for their work.
Our expert plumbers can assist with the installation of all fittings, appliances, fixtures and pipes to ensure your new or newly renovated space is beautifully finished and in keeping with industry standards.
We do more than a quick fix when it comes to blocked drains. Utilising Closed Circuit Television (CCTV) technology, our experienced plumbers will find the true source of the blockage, saving you time and money. This technology allows us to provide you with photos for peace of mind.
Fixing a faulty breech is generally a job which requires multiple tradespeople to do the job with the plumbing and tiling. We can do the project end to end including tile matching.
We can isolated a burst pipe, and repair or replace the issue. We also have an emergency service available for urgent burst pipes.
Have a project that isn't your "standard" plumbing or gas job. We can probably help you with that too. Just contact us and we can try to find a solution for you.
With our CCTV drain inspection camera we can look deep into pipes and find faults that are causing underlying issues.
You can get cooking with gas with our expert gas cook top installation service. We can install a wide range of cooktops to suit all kitchens.
Our fully qualified gas fitters are highly skilled in both residential and commercial gas fitting. You can call on our specialist gas fitters for all of your gas installation and maintenance needs. We also do Gas Appliance Repairs.
Employing acoustic and infrared leak detection technology, we can pinpoint your leak in no time and undertake repairs on the spot, minimising the cost of repairs. Our team is available for emergency call-outs 24/7.
Whether you require installation of a new hot water system, or repairs to an existing system, our knowledgeable plumbers can help. We install and service gas, electric and solar hot water systems and can offer same day assistance in an emergency.
We have the expertise to manage kitchen renovations end to end, to simplify the process and get the best results for an amazing kitchen space.
We can install or replace a laundry trough or can do complete laundry renovations end to end. We also have a tile matching service available for our customers.
For all of the odd bits of plumbing and gas maintenance we can assist you. Whether it is a small plumbing maintenance task or major we are there to assist.
When a tap is leaking it can cause excess water usage and an annoying dripping noise. We can fix up your leaking taps.
From underground connections to new gas and water mains and sewer connections, our highly skilled team can meet all of your drainage and stormwater installation and repair needs.
For the ultimate in hot water systems for a pool or spa you really can't go past a gas heater. We can install or repair pool heaters or spa heaters for you so you can get back to enjoying your time in the water all year round.
When it comes to getting your sewer connected on your property, you need to make sure that a professional does it. Lucas Plumbing and Gas Solutions can set up your sewer connection for you.
Using the natural power from the sun can give great savings. Lucas Plumbing and Gas Solutions can make your solar hot water installation painless and have you enjoying your savings from using solar as quickly as possible.
We can assist in full toilet installations to minor toilet repairs. We can repair all types of toilets.
There's no doubt that underground drainage and damaged pipes can be a major issue, but we can get it all fixed up for you, to ensure that it's all in good shape.
We can install or repair vanities and sinks in your home.
COMMERCIAL AND INDUSTRIAL SERVICES
Adelaide Plumbing Services
Lucas Plumbing and Gas Solutions is available in a large number of Adelaide suburbs. We are available to do plumbing work and gas work all around Adelaide. If you are looking for a plumber in Adelaide North, Adelaide South, Adelaide West or Adelaide East there
ADELAIDE NORTH EAST PLUMBER
Although we don't service the entire Adelaide Hills area, we are able to service as far out as Mount Barker.
INTERESTED IN OUR SERVICES?