Lucas Plumbing & Gas Solutions are experts in Toilet repairs in Adelaide.
We are reliable and cost effective plumbers that can fix your toilet problems fast.
WHEN YOU NEED YOUR TOILET REPAIRED

YOU NEED IT DONE QUICK!
Lucas Plumbing and Gas Solutions are your toilet repair specialist in Adelaide and can repair any toilet component or drain. Our services include cistern repairs such as the float, the fill valve and the flush valve or other parts of a toilet that may need repairs such as the hose, taps, and seat.
We have a 24 hour emergency hotline to service your requests any time, day or night.
When it comes to toilet repairs Adelaide home owners sometimes try to do it themselves, however getting a professional toilet repair plumber do the work is generally the best way to fix issues.
We are the plumbing specialist in Adelaide for all types of plumbing. We can assist you with your residential and commercial toilet repairs. Give Lucas Plumbing and Gas Solutions a call to organise a qualified plumber to attend your premises and make the required repairs.
INTERESTED IN OUR SERVICES?
TOILET REPAIRS FOR ALL BRANDS
There are many different brands of toilets, and Lucas Plumbing and Gas Solutions can repair them for you. No matter the brand, you can count on us to repair your toilet quickly and economically. Some of the brands that we can repair include:
Blocked Toilet Drain Repairs
Lucas Plumbing and Gas Solutions are experts at unblocking blocked drains, which can often occur in toilets from objects being put into the toilet bowl and flushed. We can assist you with your residential and commercial toilet repairs. Lucas Plumbing is the plumber Adelaide relies on for CCTV inspection of drains, and blocked drain cleaning.
TYPES OF TOILETS WE CAN REPAIR
Toilets do come in multiple different styles and brands. We can carry out Adelaide Toilet Repairs to many kinds of toilets. We can also work with both residential and commercial toilet repairs or installations.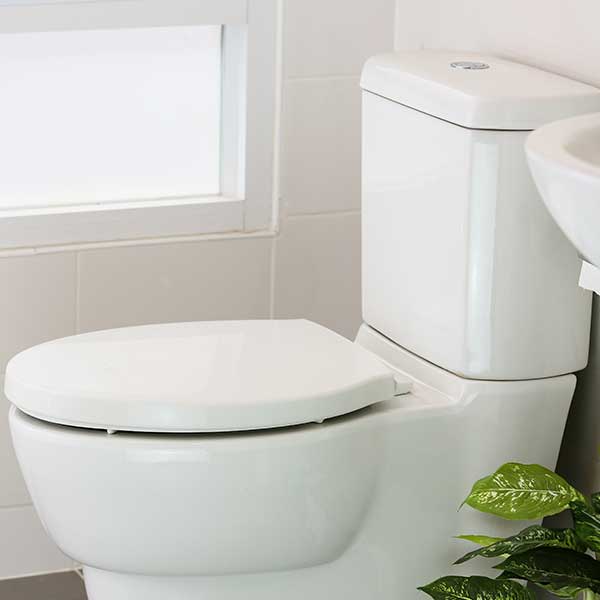 One Piece Toilet
These toilets are modern in their look and conceal the plumbing quite significantly. Lucas Plumbing and Gas Solutions can repair or replace one piece toilets in Adelaide and the suburbs.
Wall Hanging Toilet
These modern types of toilets hang directly off the wall, with the plumbing not visible. We can do  toilet repairs to wall hanging toilets too. These toilets are quite compact and are suitable for smaller bathrooms. Seen in many modern houses.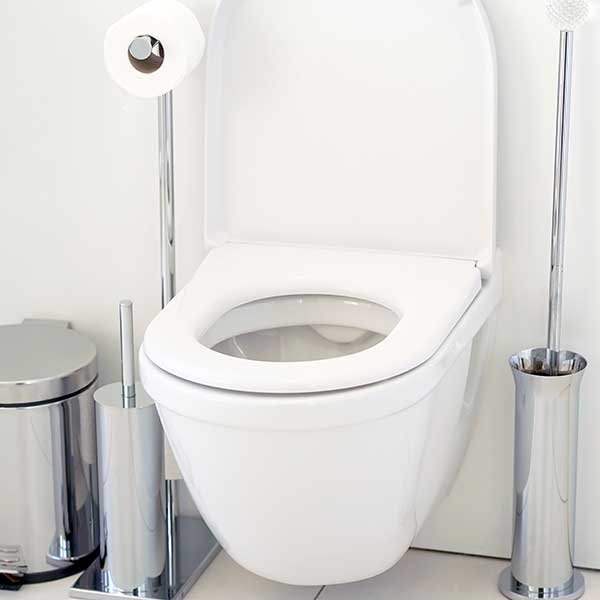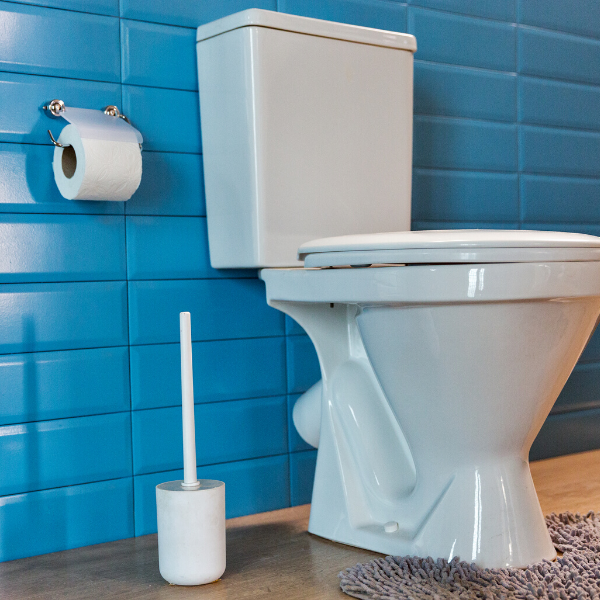 Two-Piece Toilet
These are the more traditional types of toilets which have a separate toilet bowl and cistern. These have the parts of the toilet visible with easier access. We specialise in repairing all brands of two-piece toilets.
Commercial Urinal Toilet
We also specialise in repairing commercial toilets, including urinals found at larger venues. These come in many sizes and can be either individual wall handing type urinals, or traditional trough style urinals.
No matter what style of toilet that you have, we can perform toilet repairs quickly, efficiently and cost-effectively. We also believe in having a high level of customer service, which makes Lucas Plumbing and Gas Solutions the clear choice when it comes to Adelaide toilet repairs.
INTERESTED IN OUR SERVICES?
WHEN SHOULD YOU CALL US FOR ADELAIDE TOILET REPAIRS?
Contact our emergency hotline 24-hours a day, 7 days a week for any of the following problems:
Problems might include:
Blocked toilet requiring drain cleaning

Burst pipes

Leaking Toilet

The toilet is making strange noises

Slow toilet drainage
 Whatever the issue is with your toilet, we will be able to give you sound advice and have your toilet repaired quickly. Lucas Plumbing and Gas Solutions is the plumber Adelaide trusts with their toilet repairs and a wide range of other plumbing services.
WE ALSO INSTALL NEW TOILETS
Not only do we do toilet repairs, but we can also install a brand new toilet for you in your home. Sometimes when you get a leaking toilet, you might decide to replace the entire unit. You might like something a bit more modern, or with superior, more advanced water efficiency features. With the many brands available for installation, we can also assist you with our sound advice regarding the different types of toilets, from the style, to flush type, to seat size. There are many options to consider when installing a new toilet in your bathroom.
Read more about toilet installation Adelaide.
INTERESTED IN OUR SERVICES?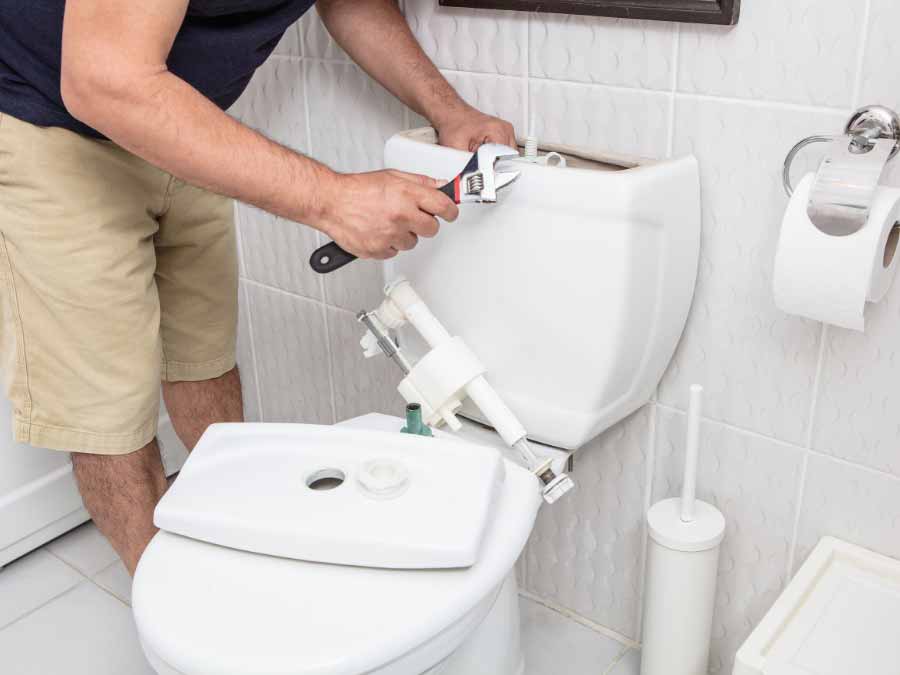 Lucas Plumbing and Gas Services is the plumber Adelaide trusts
Not only do we deal with CCTV drain camera inspections (drain camera inspections), but we can also do:
Gas Fitting – we can provide services for a wide range of gas fitting including repairs and installation

Leaking Taps – We can help with any leaking taps around the house to make them drip-free.

Drain Cleaning – With our high tech equipment, we can clear any blocked drains.

Hot Water Units (Rinnai hot water is our preferred brand)

Heat Pumps

Residential and Commercial plumbing services

Solar Hot Water System installation and repairs – great for the environment using the natural solar power for your hot water

Gas Hot water system repairs and installation

Electric hot water system repairs

Burst Pipe Repairs

Leaking Taps Repairs

Gas Storage Hot Water Repairs

Water Heater repairs

Heat Pump hot water repairs

Installation of water filters
Along with kitchen renovations, bathroom renovations and project management. We here at Lucas Plumbing and Gas Solutions do everything, including the kitchen sink!
INTERESTED IN OUR SERVICES?
Common Toilet PLUMBING Problems
Toilet problems are an everyday occurrence in Adelaide homes. Most homeowners will encounter a problem with their toilet at some stage. Some of these problems will require a professional plumber to fix, but there are many you can repair yourself.

Blocked Toilet
A blocked toilet is the most common toilet problem you'll come across in your home. In most cases, a plunger can clear the blockage. If this doesn't work contact a professional and licensed plumber who can investigate the cause of the blockage using CCTV technology and promptly clear it. Clogged toilets can not only be inconvenient but also lead to other problems. We can help to unclog the toilet for you.

Leaking toilet
You suddenly notice unexplained water around your toilet and instantly think it's a costly repair. Not necessarily. The problem could be as simple as replacing the seal around your toilet. You can attempt this repair yourself, however, for a long-lasting and professional job contact the licensed plumbers at Lucas Plumbing and Gas Solutions. If you have a leaking toilet then it can not only cause a mess everywhere but can also smell. Be very careful not to let the leaking toilet go into the carpet in your house.

Problems with flushing the toilet
If your toilet won't flush at all, there is more than likely a problem in the cistern. Look at the components for anything that appears worn, broken or out of place and call a plumber for assistance.
Similarly, if the toilet is not flushing correctly, the problem is most likely in the tank. Sometimes, a low water level will cause this problem and if you find this is the case the fix is as simple as increasing the level.

Broken Toilet
You will most definitely need to call a plumber if your toilet is broken and needs to be replaced or if the problem lies deep within the pipework. Lucas Plumbing and Gas Solutions can provide a free no-obligation quote to replace your toilet. We can also repair and maintain other plumbing in your kitchen, bathroom and laundry.
TOILET PROBLEMS?
Contact us today!
Contact us for your toilet repair if you notice any of the following:
Your toilet won't flush

The toilet water flushes but will not refill

The toilet water level rises too high or begins to overflow

There is leaking around the base of your toilet

You have a cracked or damaged cistern or toilet bowl

You hear gurgling noises from your toilet, or within other drains, when you flush
How to take care of your toilet
Let's face it – nobody wants toilet problems! Often when they occur, it's an urgent job to fix, and it's also a pain to go without a proper functioning toilet while you wait for a plumber to arrive. 
 There are a few things that homeowners can do to ensure their toilet stays in top shape and help prevent costly repairs.

Clean your toilet regularly and have a look inside the cistern for problems 
Ok, so this is a no brainer. Cleaning your toilet often will help to keep it running like clockwork. You don't have to use harsh cleaners either, a simple solution of vinegar with a little baking soda is all that's needed for a quick clean. Cleaning your toilet will also help you quickly spot cracks, chips and leaks. Every six months take a look inside the cistern for any wear or damage.

Don't use chemical drain cleaners in your toilet
So you have a blockage in your toilet, and you've tried the plunger, and nothing is working. Now is the time to call a plumber for help. Chemical drain cleaners are not suitable for a toilet drains, particularly if you have a septic system. Not only are the chemicals used particularly unhealthy, but they can damage older pipes which will only lead to a bigger and more expensive repair.

Attend to leaks as soon as possible
A leaky or running toilet might not seem like a huge issue, but that small leak could be adding big dollars to your water bill. Plus leaving a problem can also lead to it becoming a much bigger one so make sure you call Lucas Plumbing and Gas Solutions the moment you spot a leak.

Don't use a brick or other objects to save water
I'm sure we've all heard before about the various objects you can put in your cistern to save water – bricks, plastic bottle, rocks, the list goes on.
Many of these objects can cause blockages or other problems if they break down and end up in your pipes.
Do yourself a favour, if you have a toilet old enough that you have to consider putting a brick in the cistern to save water – it's probably time for an upgrade. A new toilet isn't as expensive as you think and it will be much more water-efficient than putting a brick in the cistern. 

Only flush human waste and toilet paper down the toilet
Never flush anything else down the toilet as this has the potential to block your pipes and a blocked toilet is the last thing you want to be dealing with. Trust us, and it's not a pretty sight!
Never flush baby wipes or sanitary products down the toilet.
And while you're toilet training toddlers, always teach them what not to flush down the toilet to save yourself expensive repairs.
INTERESTED IN OUR SERVICES?
When you have a problem with your toilet, you need someone to fix it fast!
Lucas Plumbing and Gas Solutions are your number one emergency plumber in Adelaide. We have a 24-hour hotline so that we can attend to any blockages or repairs at any time day or night.
If your toilet is overflowing, if you have a sewage blockage or notice a smell that something is not quite right contact us on 0433 388 517 and get it fixed fast, so you're not left without a toilet. 
 We are also your first choice in an emergency plumber for all other plumbing needs such as electric hot water, blocked drains and gas hot water repair in Adelaide.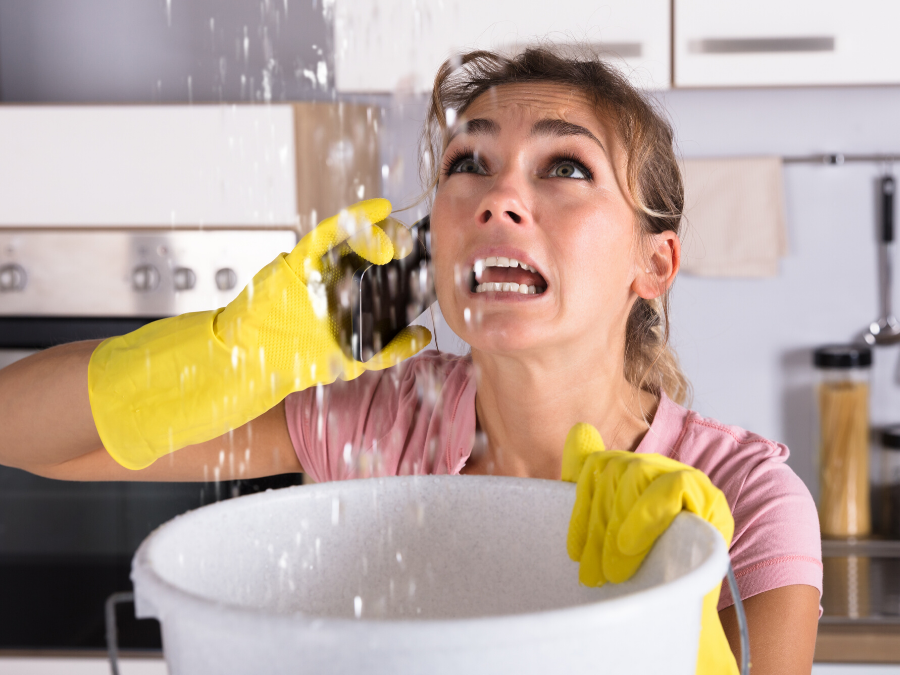 INTERESTED IN OUR SERVICES?
Other services, repairs and installations
Don't forget, Lucas Plumbing and Gas Solutions are your number one choice for all plumbing and gas repairs and installations in Adelaide.
We have a team of qualified, fully licensed and insured plumbers and gas fitters who specialise in quick and efficient repairs, expert installs and project management for your bathroom or laundry renovation.
Lucas Plumbing and Gas Solutions are Adelaide's first choice emergency plumber. If you have an emergency repair on your water heater, electric hot water or toilet contact our 24-hour emergency hotline for an immediate repair.
Gas hot water, solar hot water and electric hot water installation and repairs are our specialities. Have the latest Rinnai hot water, Rheem hot water or Bosch hot water system installed professionally by our qualified gas fitters or plumbers.
Contact us to have your blocked drains inspected using our specialised CCTV technology for a quick diagnosis and repair plan.  
Lucas Plumbing and Gas Solutions are emergency plumber and installation and repair specialists for plumbing in Adelaide.
INTERESTED IN OUR SERVICES?
COMMERCIAL AND INDUSTRIAL SERVICES
INTERESTED IN OUR SERVICES?