There is no doubt that leaking taps can be an annoyance of varying severity, but leaking taps can lead to high amounts of water wastage, resulting in higher water bills. Having a professional plumber fix your leaking taps can result in reduced water bills and well maintained taps.
ADELAIDE LEAKING TAP REPAIR SPECIALIST
Leaking taps are one of the most common household plumbing issues, and they are generally easy to fix. Constant water pressure weakens the seals on your tap, and with time, water will go through and cause dripping.
Most Adelaide homeowners can repair leaking taps themselves by replacing the washer in a tap. But sometimes you will also require specialised tools or the leak might be more than just a worn washer.
Lucas Plumbing and Gas Solutions are the plumbers Adelaide trusts to repair their leaking taps. Our plumbers arrive in a fully equipped van ready to tackle leaks with the right tools for the job.
Our licensed and fully qualified plumbers specialise in all kinds of leak repairs, including:
Leaking shower repairs

Leaking water tanks

Leaking pipes.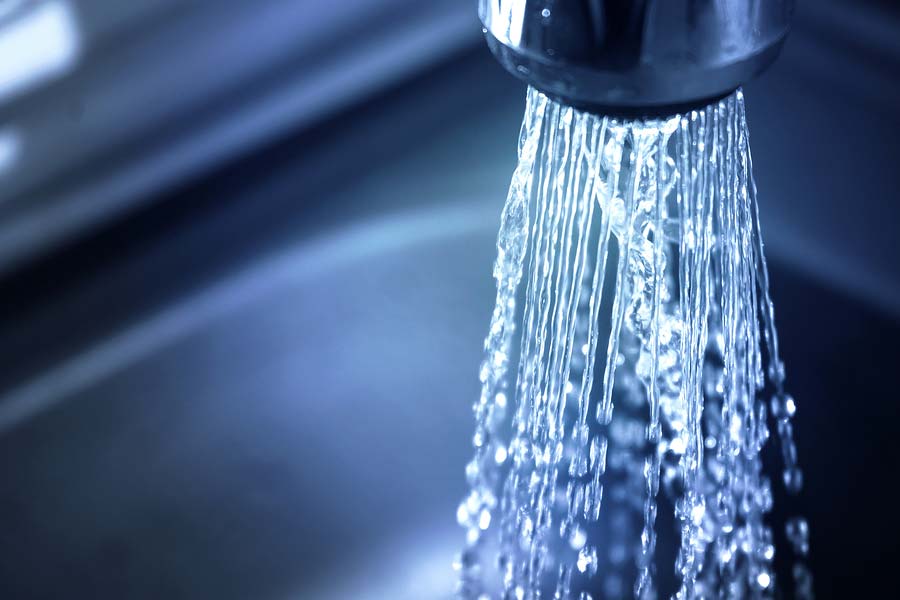 INTERESTED IN OUR SERVICES?
WHY CHOOSE US?
The friendly and qualified team at Lucas Plumbing and Gas Solutions have all the right tools and spare parts to get the job done.
Our emergency plumbing service can have your plumbing problems fixed any time day or night.
Sometimes, plumbing repairs are not as simple as they seem and carrying out a DIY repair can turn a relatively easy job into a big and expensive repair.
Professional plumbers from Lucas Plumbing and Gas Solutions provide a same day service to fix all leaking taps including mixer taps. 
For more complicated plumbing problems, we use state of the art diagnostic tools to identify the cause of your problem and fix it fast.
INTERESTED IN OUR SERVICES?
What causes a leaking tap?
There can be many reasons why your taps are leaking:
A worn O-ring. The O-ring is a small disc attached to the stem screw, and it holds the tap handle in place. If it is worn, the tap will drip near the handle.

Corroded Valve Seat. If the leak is coming from the spout, the cause is probably the valve seat which connects the tap and the spout.

Worn Seals. Over time, water sediments can corrode the outlet and inlet seals which will cause leaks.

Worn Washers. Washers wear over time and need to be replaced. However, if you replace the washer with one that does not fit properly or it's not installed correctly, this will also cause leaks.
INTERESTED IN OUR SERVICES?
FIX LEAKING TAPS FAST!
A small drip from a tap might not seem like a big problem, but it's one you should get fixed quickly. 
Save on water bills
Leaking taps waste a lot of water, more than you think! You're paying for water to go straight down the drain. Fixing leaking taps as soon as the leak appears will save you money on your water bill.
Water damage
Depending on the type of leak, it can be causing water damage to your home. The constant dripping water will form moisture in the house, and with time, you will start to see mould on the floors, ceilings, and walls. 
A water leak can also cause costly structural damage to your home. You might end up with damage to your foundations, walls and floors, and if left long enough, could even leave you unable to live in your home for a short time.
Saving the environment
Fixing leaking taps is conserving water, thus saving the environment.
INTERESTED IN OUR SERVICES?
OTHER CAUSES OF LEAKING TAPS
Earlier, we listed some of the most common causes of leaking taps. Sometimes, though, there can be more significant issues in your Adelaide home, causing the leak.
Broken plumbing such as cracks can develop in pipes or the basin causing leaks. Although rare, this is a major plumbing problem that a plumber will need to fix asap. A damaged pipe will often give other signs such as a drop in water pressure, strange smells and a change in watercolour. If you notice any of these along with a leak, contact a plumber immediately.
Water Pressure can also be the cause of leaks. If your water pressure is too high, it doesn't allow for all water to drain from a tap and this is what causes the leak.
INTERESTED IN OUR SERVICES?
types of taps and why they leak
In Adelaide homes, there are three common styles of taps:
Mixer taps

Quarter/Half-turn taps

Traditional Taps
Each type of tap has different reasons why it might leak.
Mixer taps are becoming very popular and are very reliable. Occasionally they do leak, and the most common cause of a leak within a mixer tap is cartridge failure due to age and debris in your water supply. The debris becomes jammed in the cartridge, causing it to fail and your tap to leak. 
A quarter or half turn tap contains a pair of ceramic discs. One is fixed in place, while the other rotates to allow water to flow from your spout. Over time the ceramic seal between the two faces deteriorates causing your tap to leak.
Traditional taps generally leak due to worn washers or o-rings. 
To prevent leaks around your home, it's always a good idea to only turn traditional taps off until they stop running. Overtightening can cause washers and o-rings to wear much quicker.
INTERESTED IN OUR SERVICES?
TIPS FOR A DIY FIX
In some cases, fixing a leaking tap is an easy DIY job that any homeowner can attempt.
Before attempting a repair, you will first need to identify the type of leak. If the tap drips when it is turned off, it generally indicates that the washer needs replacing. If there is water flowing between the tap body and spindle, it's most likely the O-ring that needs to be replaced. Either way, the tap will need to be dismantled, so it's usually worth replacing both the washers and the o-ring while you're at it.
To complete the job yourself, you'll need to make sure you have the following items:
Washers (12mm (1/2") washers are the most commonly used)

O-ring

Jumper valve

Wrench /spanner or tap spanner set

Screwdriver

Cloth
Always turn off your water supply at the mains. 
If you have chrome tapware, place a cloth over the cover to stop the finish getting scratched.
And finally, make sure you cover the drain. This will stop parts accidentally falling down the drain as you work.
INTERESTED IN OUR SERVICES?
OTHER common leaks around the home
As well as leaking taps, other water leaks can occur within your home. If left unrepaired, you can be wasting money on your water bills and be causing significant damage to your home.
Leaks around drains
Sometimes, the drain leading out of a bath or shower is a weak spot, and while it may start off water-tight, it can leak over time. Also, the first section of pipe just below the drain is a common source of leakage. As these leaks get worse, they can cause significant damage.
If you notice signs of tile damage around your shower or bath, this can be a sign of a water leak and should be quickly repaired.
Water Heater
Traditional water heaters that use a tank require regular inspections and servicing which can identify signs of a leak.
Dishwasher
You should never see water puddling under or around your dishwasher. If you see this, you could have a leaky hose, worn seal or drain issue.
The Toilet
If your toilet runs, it could be the flapper valve, the fill tube or the float inside the tank. 
INTERESTED IN OUR SERVICES?
identifying water leaks
There are ways you can identify water leaks around your home. The water meter is the first place to start.
Turn off all water in your home and make sure no water is used for about 20-30 minutes. Then check the water meter and make a note of the reading. Come back again in about 2 hours, if the reading has changed, you probably have a leak in your home.
There might also be signs around your home that you have a water leak. A leak in the walls of the shower will often cause damage to the wall, and this will be noticeable by discolouration or weak/damaged gyprock.
A loss in water pressure or discolouration of water can be a sign of leaks in the underground pipes.
A bad smell can also be the sign of a leak, particularly under kitchen sinks and basins.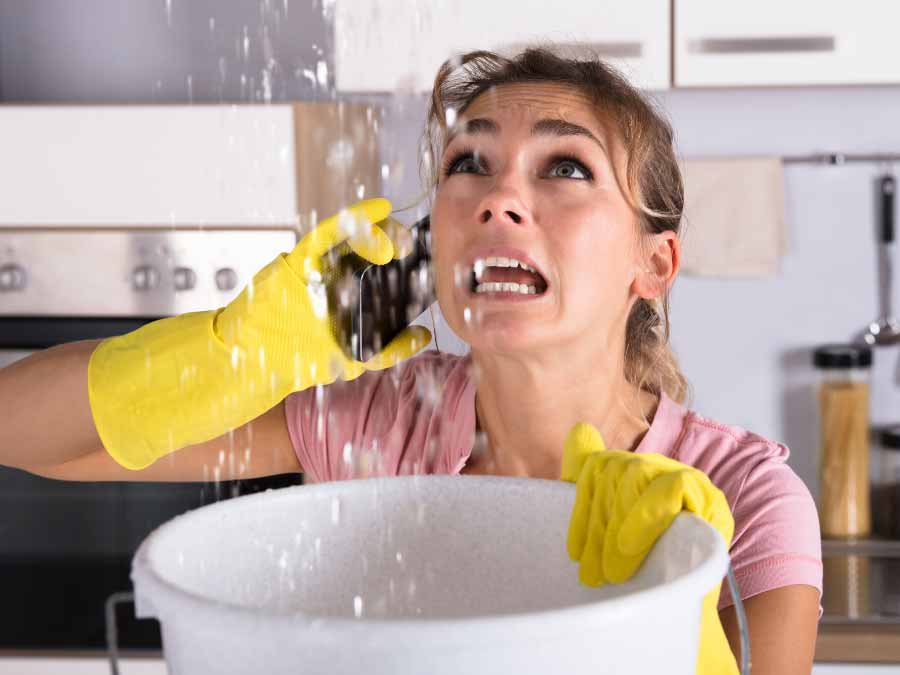 INTERESTED IN OUR SERVICES?
DIY -V- HIRING A PROFESSIONAL
Some plumbing problems, particularly leaking taps, installation of a showerhead and blocked drains can seem like an easy DIY job, and in most cases they are. But, beware, sometimes plumbing jobs are not as easy as they look and you may require specialised tools or equipment to complete the job correctly. Or there may be government rules and regulations that need to be followed, and certificates of compliance required that can only be issued by a licensed plumber.
Here are some reasons why you might want to hire a professional.
Equipment
A professional plumber will arrive in a van fitted out with professional plumbing equipment whereas, a DIY job may require several trips to the hardware store to pick up spanners, wrenches and other tools.
A good licensed plumber will also be up to date on the latest methods and techniques and often have technical equipment such as CCTV technology that can be used to detect and diagnose hard to reach leaks.
INTERESTED IN OUR SERVICES?
UNKNOWN SURPRISES
There is only so much a DIYer can learn from YouTube. Often, with plumbing work, you might be faced with unexpected issues that will require an immediate response to prevent further damage. A professional plumber will know how to handle these. In South Australia, plumbers must be licensed. Having a licence suggests that the person doing the work has knowledge and experience and that they are familiar with plumbing codes and regulations.
Costs
Homeowners might think they are keeping costs down by completing simple jobs themselves. But, if you don't have the right tools or parts these can be expensive to purchase and who knows, you might never need them again. Or, you might run into problems and end up having to call a plumber anyway.
Consider the type of DIY job you're completing. Have you done it before? Do you have the right tools and materials? If not, it's always a good idea to consult a local plumber for a quote.
Plumbing work is not always expensive. Often, the benefits of having someone with the right knowledge, tools and parts outweighs the cost.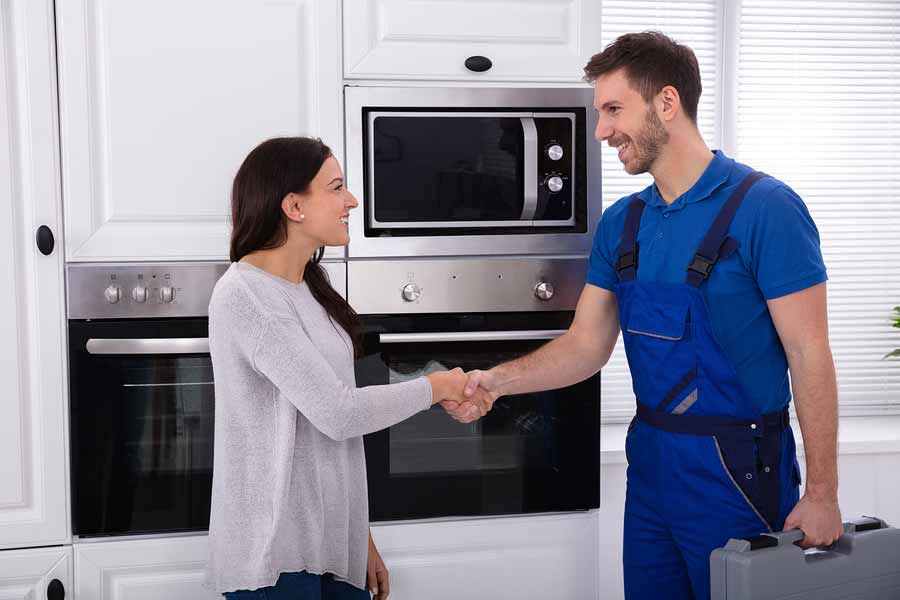 INTERESTED IN OUR SERVICES?
plumber -v- diy
The Pros of hiring a professional
Has the skill set and the knowledge to complete projects accurately

Has the ability to identify other issues

Has credentials such as a license

Has insurance

Can often work within your budget and schedule

Can identify potential problems before they occur

Can generally reduce the risk associated with causing more problems due to lack of knowledge

Is familiar with safety risk and can reduce safety hazards.
While, as a DIYer, you can learn some basic plumbing repair skills by watching YouTube videos which will not only help you to become self-reliant and save you on labour costs, this won't always solve all of your plumbing problems.
A DIYer generally:
Won't be able to assess specific plumbing problems accurately

Can't determine how severe a plumbing problem may be without the assistance of a professional plumber

Can potentially make more mistakes

Has a limited skillset

Is not licensed

Is unaware of safety hazards and potential threats.
INTERESTED IN OUR SERVICES?
Plumbing projects you should always rely on a professional for
External Plumbing Repairs
External plumbing repairs are usually complicated. Pipes are connected to water mains owned by the state or local government. And, often diagnosing these problems requires specialist equipment.
Internal Plumbing Repair Work
Work in the plumbing inside wall cavities and other areas should always be completed by a professional. Pipes, fixtures or fittings not installed or repaired correctly can lead to costly leaks.
Major Renovation Projects
Plumbing in a significant renovation is labour intensive and should be left to professionals. In most cases, specialist advice is needed, and local or state authorities may require plumbing permits. Compliance Certificates may also need to be issued at the completion of the project. Only a licensed professional can issue these.
Repairing Broken Pipes
There are a lot of unknowns involved with broken pipes. Not only do they need to be repaired by a professional, but a professional plumber also needs to determine what caused the pipe to break in the first place. 
Having said that, though, here are some projects you might like to try and tackle yourself with the help of tutorial videos or even advice from your local hardware store:
Repairing or Replacing Toilet Parts

Unclogging Slow Draining Showers And Sinks

The Installation of a New Faucet

Repairing a Leaky Faucet.
INTERESTED IN OUR SERVICES?
OTHER SERVICES
Lucas Plumbing and Gas Services is the plumber Adelaide trusts for a wide range of services. Not only do we deal with cctv drain camera inspections (drain camera inspections), but we can also do:
Gas Fitting
Leaking Taps
Drain Cleaning
Hot Water Units (Rinnai hot water is our preferred brand)
Heat Pumps
Residential and Commercial plumbing services
along with kitchen renovations, bathroom renovations and project management.
INTERESTED IN OUR SERVICES?
COMMERCIAL AND INDUSTRIAL SERVICES
INTERESTED IN OUR SERVICES?