hot water REPAIRS ADELAIDE
Lucas Plumbing & Gas Solutions are experts in hot water repairs in Adelaide.
We are reliable and cost effective plumbers that can fix your hot water problems fast.
No Hot Water? – We can help you
Lucas Plumbing & Gas Solutions can assist you with all your hot water repairs period located in Adelaide in the inner Northern Suburbs we are able to get to many of the suburbs around Adelaide very quickly and have your hot water system repaired or replaced very quickly.
We can look at the situation of your hot water system and assess whether it will require repairing or a new hot water system or together. Nobody wants to be left with no hot water especially in the middle of winter so we realise this and try to get you back to having a reliable hot water system in as quicker time as possible.
INTERESTED IN OUR SERVICES?
Hot Water Repairs Adelaide
We can repair and install most makes and models and can give sound advice on the best systems that are available on the market these days to ensure that you are getting the best value for money and the best quality of hot water system that is around.
We can repair instant gas hot water systems and are also able to assist with other hot water systems such as solar hot water systems. We are also able to offer a gas hot water system installation service.
We also have an emergency plumbing service available to get you out of trouble quickly period if this service is what you require then please let us know when you contact us.
INTERESTED IN OUR SERVICES?
Common Hot Water Heater Problems
Generally, a well-serviced hot water heater should last around 10-15 years. Regular inspections and maintenance, such as water heater cleaning will ensure that your hot water heater has a long and useful lifespan. But, sometimes even with regular maintenance and servicing, your hot water systems can still experience problems. Knowing when to call in the professionals is key.
Here are some of the common hot water heater problems we regularly visit.
Noises coming from the system
Most hot water systems will commonly make some noise. However, some noises can also indicate hot water heater problems. This one can be difficult to determine – what is normal and what's not?
Er on the side of caution here! If the noise sounds odd or is something you have not heard before, contact a plumber for advice and service so that you're not left without hot water if the noise turns out to be a fault.
Leaking Hot Water System
Any leaks from your hot water heater should be fixed as a matter of urgency before they become big problems (and expensive!). Typically, you'll see leaks from the base of a water tank and this can indicate a faulty or worn valve.
Leaks and faulty/worn valves left untreated can lead to much bigger issues. This one is best to get fixed by the professionals as soon as you notice a leak to avoid a hot water heater replacement.
Variations in Water Pressure
This one can be difficult to diagnose as often water pressure will be fine for a period and then suddenly drop before returning to normal. Variations in water pressure should be checked out by a plumber. Often, low hot water pressure can mean:
Valves in the system are partially closed;
The pressure regulator is faulty;
There is an unidentified leak; or
The system is outdated or faulty and needs to be replaced.
Sediment and Mineral build up
With regular maintenance, this one won't be a major problem but if left it could cause enough of an issue that you need to replace your system!
Sediment and minerals build up in the tank. This is only natural considering the location of hot water tanks and the fact that our water contains many minerals. If left, over time, these will build up at the bottom of the hot water tank and most hot water systems have the element at the bottom of the tank. The minerals and sediment building up around the element can cause the element to not function as it should meaning your system is not heating the water to the correct temperature and it is also using much more energy than it should resulting in higher utility bills!
Regular water heater cleaning will eliminate this problem and leave your system running at optimal performance.
Smelly water is also a problem that can easily be fixed with a simple flush and tank clean.
Faulty or worn element
One of the hardest working parts of a hot water heater is the heating element. The heating element can wear and break before the 10-15 year lifespan is up. This is something to get fixed by a professional as soon as you notice your hot water perhaps not heating as hot as it used to. This will not only save you an expensive repair (or replacement) bill but will also save you money on your energy bills.
INTERESTED IN OUR SERVICES?
So, you're having hot water system problems. Should you repair it? Or replace it?
One of the biggest decisions you'll need to make as a homeowner is to repair an appliance or replace it and some appliances, such as hot water systems, can be costly to replace. We've put together some helpful tips for you to decide if you should repair or install a new water heater.
Type of problem
What is the problem with your hot water heater? And how much will a repair cost? How long will the repair last? For simple hot water plumbing problems where there is a definite repair, such as worn valves, it's cheaper and quicker to go ahead with the repair. For a major problem or where there is no definite repair, it might be quicker and cheaper to invest in a new water heater.
INTERESTED IN OUR SERVICES?
repair -v- replace
How old is your unit?
A well maintained hot water system should last around 10 – 15 years. If a system hasn't been maintained, it might only last around 8 years.
If your hot water heater has a major fault and is more than 8 years old, it's probably a good idea to replace it. Not only will this give you a new unit free of problems, but due to continual advances in technology, you'll also have a much more energy-efficient hot water heater.
Overall condition of your hot water system?
You can expect to see some minor rust on your hot water tank but other than that, how is the overall condition of the system? If your system has been well maintained, has had very little other repairs or faults and is not due to have valves and other items replaced any time soon, it might be more cost-effective to go ahead with fix water heater problems.
But, if the system is old, full of rust and is due for other replacement parts in the near future – a new water heater is the way to go.
INTERESTED IN OUR SERVICES?
WHICH BRAND IS BEST?
These days, there are many different brands of Hot Water Systems. Most homeowners are aware of the big brands in hot water heaters such as Rheem, Rinnai and Bosch. These reputable brands have been around for some time and are backed by great warranties and guarantees.
Some lesser-known brands in the market include Solarhart, Billi, ZIP, Stiebel Eltron and Aquamax. These brands still come with great warranties and guarantees and are just as reputable as the big brands
So, which brand is best? Well, sometimes it all depends on personal preference.
When purchasing a new hot water heater, first consider the needs of the household and then compare all different brands – some big brands and some lesser-known brands. Have a look at their warranties, features of the system, maintenance requirements and general maintenance costs.
INTERESTED IN OUR SERVICES?
Simple tips to keep your hot water system at its best
Your hot water heater is one of the most used appliances in your home. How often do you carry out general maintenance to ensure its running at its best?
Generally, you will require the services of a licensed plumber to service your hot water system, however, there are a few things you can do in between services.
Drain the water heater regularly
It is a good idea to drain the water from your water heater every 6 months. Doing so, will flush out the system and helps control the build-up of minerals which can affect the efficiency of your water heater. Water heater cleaning can also be carried out by a licensed plumber.
INTERESTED IN OUR SERVICES?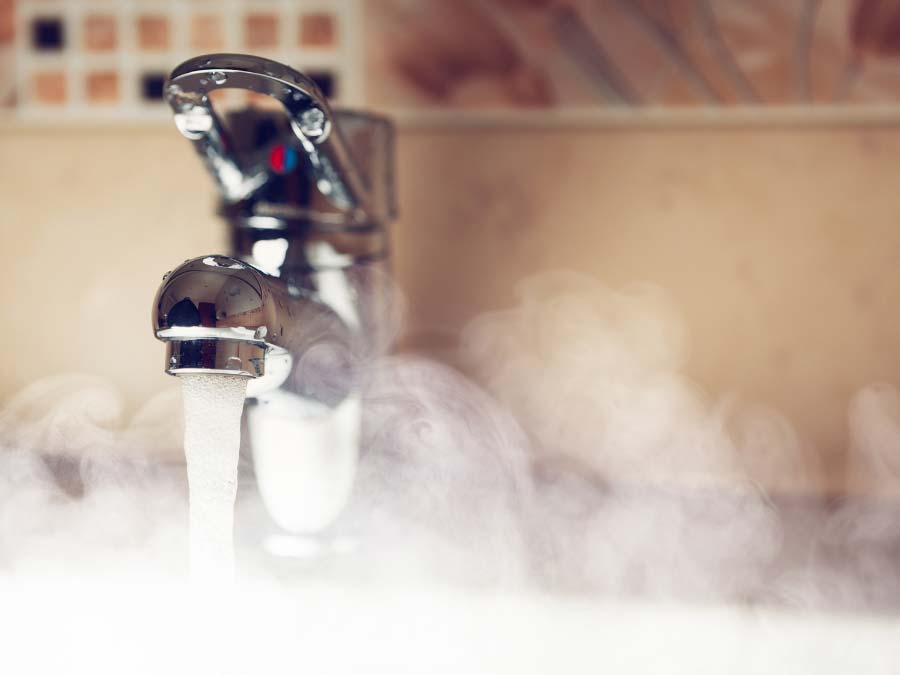 maintenance for your hot water heater
Visual check
Around the same time of draining, give your water heater the once over. How does it look? Are there any leaks or signs of leaks? Check the valves and pipes for rust or corrosion.
Check the Anode Rod
The anode rod is a vital part of your hot water system as it prevents rust and corrosion inside the water tank. An anode rod will need to be replaced every 2-5 years, if not you could be up for an expensive repair or replacement bill! It pays to check the anode rod at least once every 12 months.
INTERESTED IN OUR SERVICES?
Servicing your hot water system
Your hot water system should be serviced by a licensed plumber every 2-5 years depending on the type of system you have. A service will generally involve inspecting all the components such as the heating element, operating unit as well as the wiring to ensure it is in perfect condition.
When to call Lucas Plumbing and Gas Solutions?
If you experience problems such as:
• Water is leaking out of the hot water system
• The pilot light is not working or goes out often
• You are running out of hot water often
• The water pressure is low or changes continuously
• The system is making rumbling or banging sounds
• The water temperature keeps changing
• The water is rusty or has sediment in it
• No hot water is coming out of taps or water is cold.
Then it is time to call Lucas Plumbing and Gas Solutions for prompt service, repair, or replacement so that you're not left without hot water when you need it most!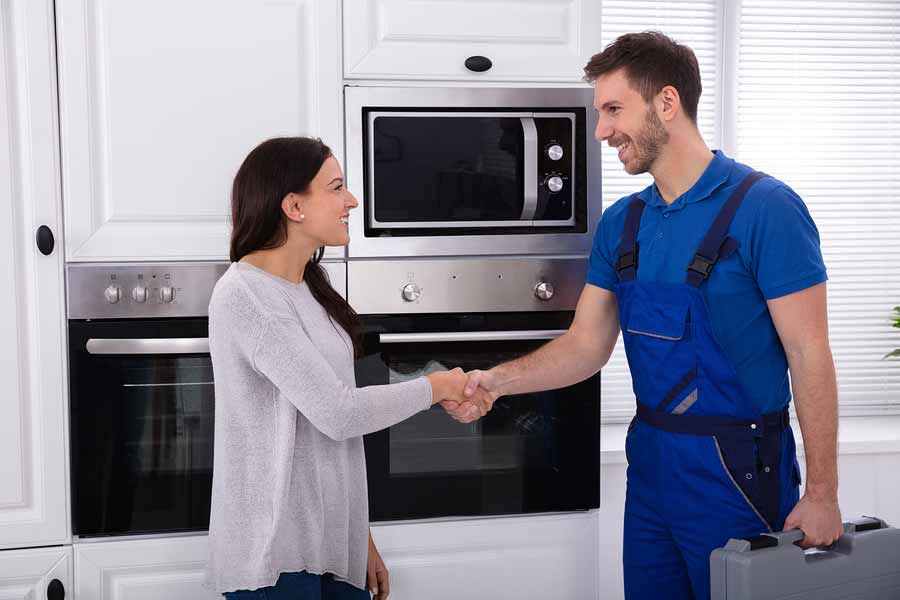 INTERESTED IN OUR SERVICES?
Solar or gas. Tank or an instant water heater. Which one is right for you?
Now that you've decided you need a hot water heater replacement; it is time to decide what system suits you best. A lot has probably changed since the last time you bought a system, so we've put together some tips that will help you decide which system to buy.
One of the first things to consider is the current energy supply to your property. Do you already have a gas connection? If not, you'll need to arrange for a new connection. Often there are generous rebates offered by the State Government to convert your property to gas. Check out the current rebates available.
INTERESTED IN OUR SERVICES?
SOLAR -V- GAS
A solar hot water system will provide you with a great energy-efficient option if the conditions are right. Always seek advice before purchasing, in some circumstances, your home isn't in the correct location for a solar hot water system to function at its optimal peak. Solar hot water systems will require a gas or electric water heater boost.
Solar hot water systems hold water in a tank. You'll need to decide what size tank suits your household. And this is one decision you need to get right. If your tank is too large, you're spending money to heat water you don't use and if it's too small, you'll constantly run out of water.
As a general rule, a family of 4 will need about 4 square metres of solar collectors and a tank around 300-360 litres.
If you're thinking of gas, your tank will need to be around 130 – 170 litres, however, it might be more efficient to consider a continuous flow system.
With a continuous flow system or instant water heater, there is no tank and no hot water tank installation. Hot water is heated as you use it. Before deciding on this option have your home checked out by a plumber. In some cases, continuous flow is not recommended due to lack of water pressure.
INTERESTED IN OUR SERVICES?
Hot water repair specialists
Is your water heater giving you problems and you need a quick fix for it? If you are looking for a Adelaide plumber or gas technician in and around Adelaide, then give Lucas Plumbing and Gas Solutions a call.
We can repair all major brands of hot water heaters and we can repair:
Solar powered hot water systems
Electric hot water heaters
Gas hot water systems
Hot water tanks
Heat pump hot water system
We can get you back to having your water heating in your home or business quickly and with low fuss. We really are the hot water experts for all repairs or replacements of your hot water heaters.
INTERESTED IN OUR SERVICES?
OTHER SERVICES
Lucas Plumbing and Gas Services is the plumber Adelaide trusts for a wide range of services. Not only do we deal with cctv drain camera inspections (drain camera inspections), but we can also do:
Gas Fitting
Leaking Taps
Drain Cleaning
Hot Water Units (Rinnai hot water is our preferred brand)
Heat Pumps
Residential and Commercial plumbing services
along with kitchen renovations, bathroom renovations and project management.
INTERESTED IN OUR SERVICES?
COMMERCIAL AND INDUSTRIAL SERVICES
INTERESTED IN OUR SERVICES?