ADELAIDE WATER FILTRATION
Lucas Plumbing & Gas Solutions are experts in installing a water filtration system in your Adelaide home or business.
We are reliable and cost effective plumbers that can fix your water problems fast.
Adelaide Water Filtration
A water filtration system in Adelaide will provide your business with clean and healthy water throughout your operation.
Filtered water reduces the risk of gastrointestinal disease by more than 80 percent by removing cryptosporidium, e-coli and giardia from drinking water.
Lucas Plumbing and Gas Solutions can provide your Adelaide business with a complete water filtration solution providing both hot and cold filtered water to tea rooms, commercial kitchens, cafes and office spaces.
INTERESTED IN OUR SERVICES?
Types of water filters
Water filters come in many different forms, and there are many different solutions. The most common are:
Activated Carbon Filters – this type of filter typically filters out silt and sediment so that they are not present by the time the water comes out of the faucet.

Infrared Filters – these change the water negatively making the water softer.

Alkaline/Water Ionisers – these are similar to Infrared filters in that they make the water softer.

UV Filters – UV filters remove bacteria in water

Reverse Osmosis – the most common and popular type of filter. It removes almost everything from the water, giving you water that is clean and free of odour.
The professional team from Lucas Plumbing and Gas Solutions can provide you with advice and information on the best type of water filtration system for your Adelaide business.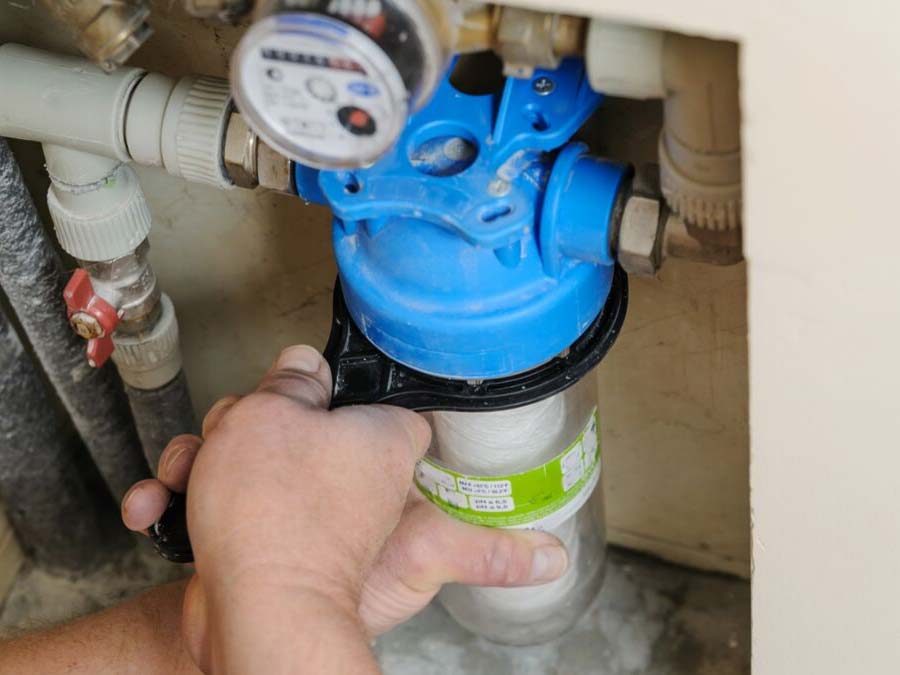 INTERESTED IN OUR SERVICES?
OTHER SERVICES
Lucas Plumbing and Gas Services is the plumber Adelaide trusts for a wide range of services. Not only do we deal with cctv drain camera inspections (drain camera inspections), but we can also do:
Gas Fitting
Leaking Taps
Drain Cleaning
Hot Water Units (Rinnai hot water is our preferred brand)
Heat Pumps
Residential and Commercial plumbing services
along with kitchen renovations, bathroom renovations and project management.
INTERESTED IN OUR SERVICES?
COMMERCIAL AND INDUSTRIAL SERVICES
INTERESTED IN OUR SERVICES?