grease arrestor INSTALLATION ADELAIDE
Lucas Plumbing & Gas Solutions are experts in commercial plumbing and grease arrestor installations in Adelaide.
We are reliable and cost effective plumbers that can fix your commercial plumbing problems fast.
Adelaide Grease Arrestor installations
A licensed plumber must install Adelaide grease arrestors following manufacturer's specifications and wastewater disposal requirements. Incorrect installation can mean that the arrestor is not functioning correctly or cannot be maintained accurately.
Lucas Plumbing and Gas Solutions have qualified commercial plumbers specialising in trade wastewater removal who can install and maintain your Adelaide Grease arrestor.
INTERESTED IN OUR SERVICES?
When do I need to install a grease arrestor?
In South Australia, all commercial kitchens are required to have a correctly fitted trade wastewater system, grease arrestor (sometimes called Grease Trap), pump and kitchen sink basket strainer. These must be installed and maintained by a qualified commercial plumber.
Not only are there penalties for not having the correct equipment installed, but you may also be causing damage to internal plumbing and external pipes by allowing waste and grease into the waterways.
Contact Lucas Plumbing and Gas Solutions today to have your current setup inspected or maintained or to have a new solution installed.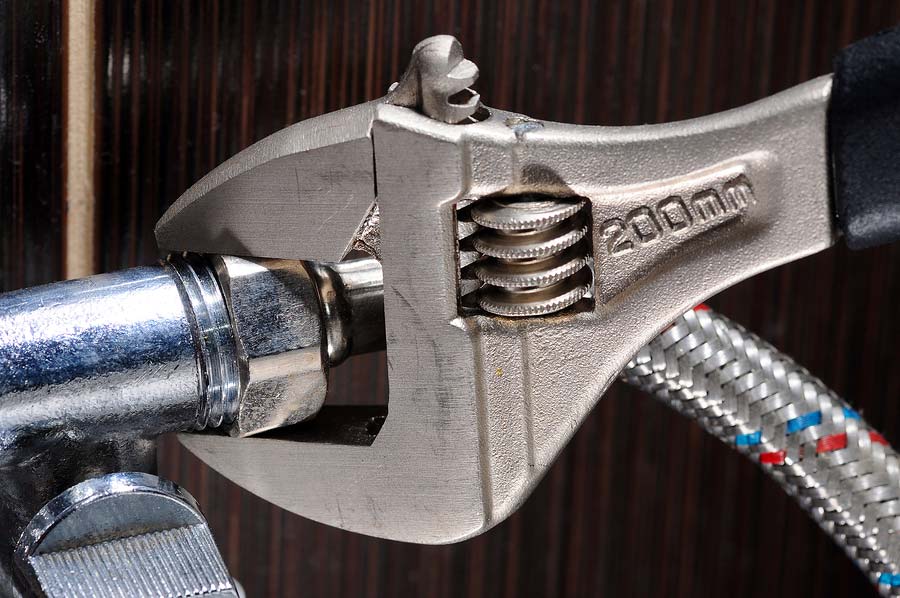 INTERESTED IN OUR SERVICES?
How does a grease arrestor work?
A grease arrestor is an important part of commercial kitchens, and are a requirement in South Australia. Their job is to prevent grease and other waste from getting into the main sewers of SA Water, which would otherwise cause damage to their systems. 
A grease arrestor/grease trap acts as an intermediary in that it will sit between the output of the kitchen and the sewerage system. The grease will get trapped within the grease arrestor and the water will flow through after this, having been separated from the grease. The diagram below shows the way that the grease and water flow through the system.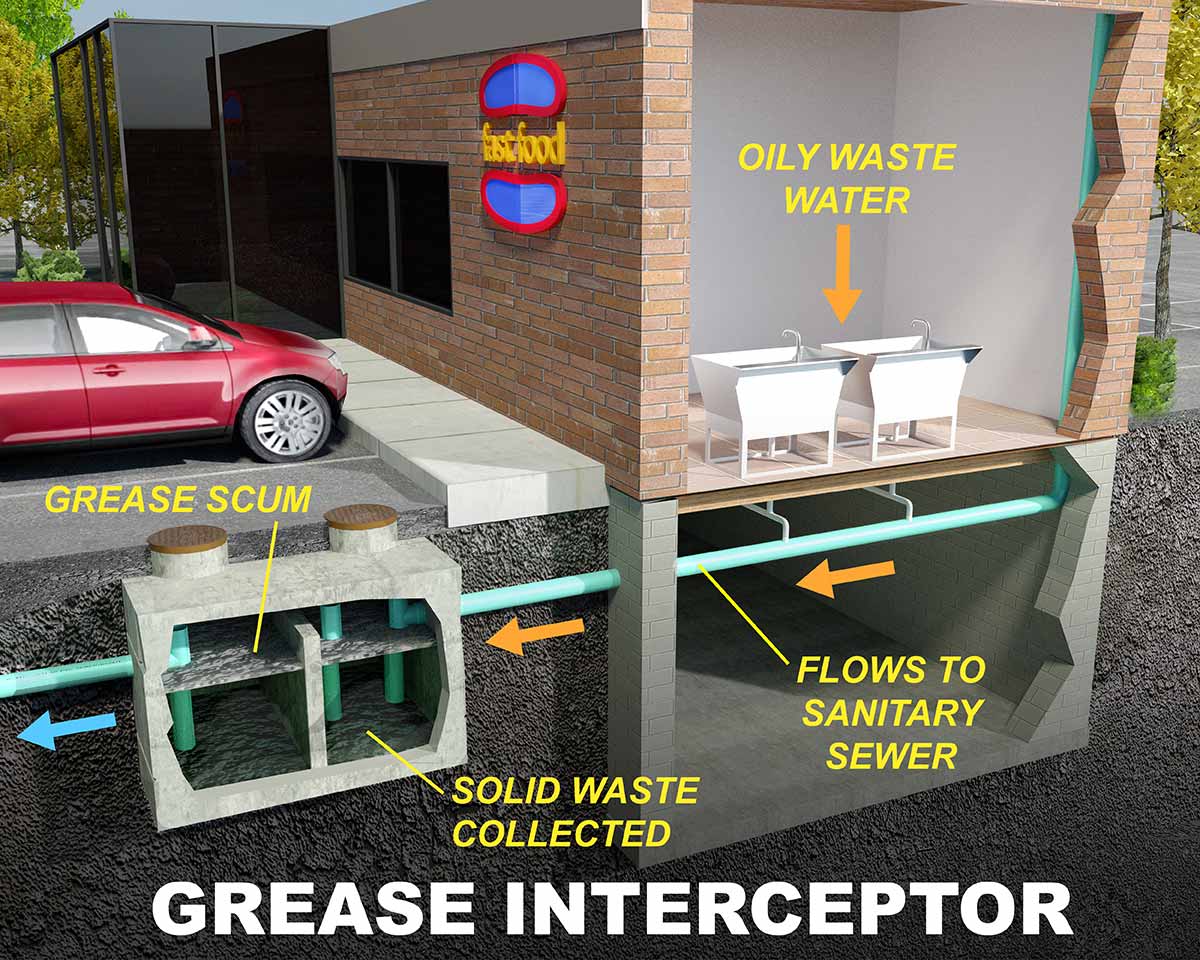 OTHER SERVICES
Lucas Plumbing and Gas Services is the plumber Adelaide trusts for a wide range of services. Not only do we deal with cctv drain camera inspections (drain camera inspections), but we can also do:
Gas Fitting
Leaking Taps
Drain Cleaning
Hot Water Units (Rinnai hot water is our preferred brand)
Heat Pumps
Residential and Commercial plumbing services
along with kitchen renovations, bathroom renovations and project management.
INTERESTED IN OUR SERVICES?
COMMERCIAL AND INDUSTRIAL SERVICES
INTERESTED IN OUR SERVICES?