gas appliance installation adelaide
Lucas Plumbing & Gas Solutions are experts in gas appliance installation in Adelaide.
We are reliable and cost effective plumbers and gas fitters that can install your gas appliances fast.
Installation of your gas appliances. Prompt and Professional.
There are many different types of gas appliances that can be installed around the home. Using gas appliances instead of electric appliances, makes a lot of sense in many instances.
Lucas Plumbing and Gas Solutions are experts in installing gas appliances. Having a licensed gas fitter install these gas appliances is crucial for safety and also for insurance purposes.
Simply give us a call and let us install your gas appliance for you.
INTERESTED IN OUR SERVICES?
SWITCH YOUR HOME TO NATURAL GAS
Lucas Plumbing and Gas Solutions can help you make the switch to Natural Gas.
Now is a great time to make the switch.
For a limited time, the Australian Gas Network is offering a range of rebates to switch your home and appliances to natural gas.
Existing gas connections can qualify for rebates to switch existing hot water, heating and other appliances to gas. Rebates range from $500 to $100 per appliance.
New gas connections qualify for a $500 connection bonus as well as generous rebates to connect natural gas hot water systems, gas heating and other gas appliances.
We all know about the environmental benefits of switching your appliances to natural gas, but did you know there is a range of other benefits.
Never run out of hot water again! Cook with gas, and you'll never go back to electricity again and create the perfect outdoor area with a gas barbeque connected to mains gas and outdoor heating.
Switching your appliances to natural gas will also save you money on your energy bills.
Find out more about the rebates available to you in South Australia.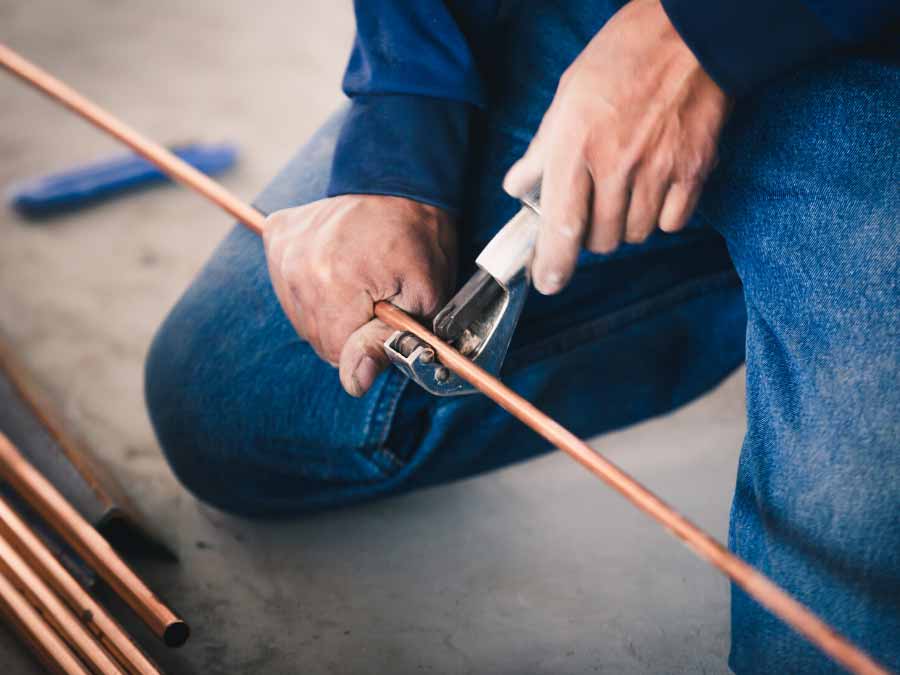 INTERESTED IN OUR SERVICES?
What types of gas appliances can we install?
We can install a wide range of appliances including:
Heaters
Ovens
Cooktops
Pool Heaters
Spa Heaters
Wall furnaces
Ducted gas heating
Simply give us a call and we will look after the installation of your gas appliance for you.
INTERESTED IN OUR SERVICES?
STAY WARM THIS WINTER WITH GAS HEATING
Gas heating is the number one choice for keeping your home warm this winter. Just over 20% of Adelaide homeowners energy consumption goes to heating and cooling, so you want a heating solution that is economical and efficient to avoid bill shock!
Cheaper to operate and much kinder on the environment than other heating methods, there are a large number of gas heating choices available – space heaters, ducted heating, gas log fires and even outdoor heating.
Gas heating is the best choice to heat large spaces quickly and given today's open plan living homes; it's the perfect choice to heat your home efficiently. Ducted gas heating will maintain the internal temperature of your home much more efficiently than a reverse cycle air conditioning system.  With an electric system, the outdoor temperature affects the efficiency of the system, and in some cases, the external unit will turn off to defrost. A gas ducted heating system does not have this issue and will comfortably operate in virtually any weather climate.
Lucas Plumbing and Gas Solutions can assist you with the installation of your gas heating system by Rinnai, Bravis, Braemar or any other brand and we can also help with other gas appliance installation. We can provide expert advice on the best solution for your home and assist you with the application for any rebates available to make the switch and save you money.
INTERESTED IN OUR SERVICES?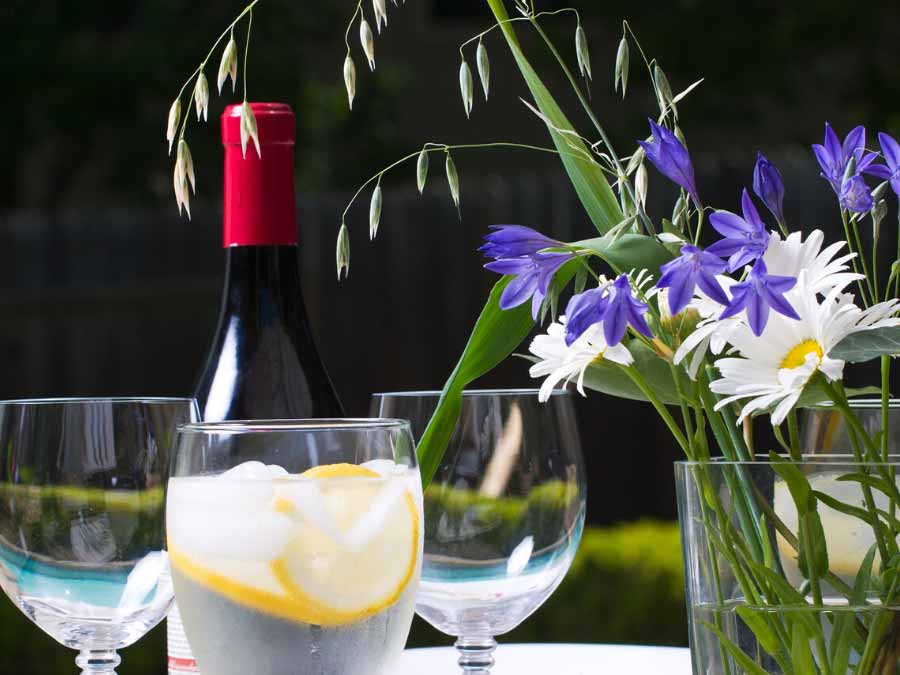 Outdoor entertaining all year round
Did you know some outdoor heating solutions can be connected to gas mains saving you the hassle of replacing gas bottles?
A standard outdoor gas heater cannot always be connected to natural gas. Look for and research natural gas patio heaters to find the best heater for your outdoor area or contact the professional team from Lucas Plumbing and Gas Solutions to talk about your outdoor heating needs.  
At the same time, we can also talk about converting your barbeque to natural gas, giving you a complete alfresco solution.
INTERESTED IN OUR SERVICES?
POOL AND SPA HEATING PROVIDING YEAR-ROUND COMFORT
Gas heating is an eco and budget-friendly way to heat large masses of water. It's also quick so you won't have to leave the heater running continually when the spa or pool is not in use.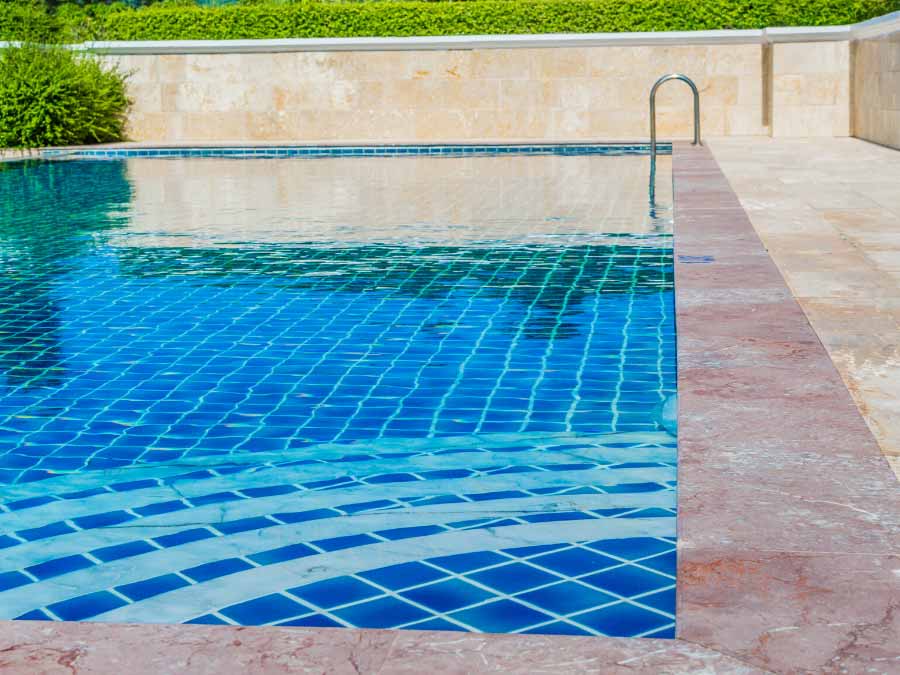 INTERESTED IN OUR SERVICES?
WHO CAN INSTALL MY GAS OVEN?
Installing a gas oven might seem like a simple DIY job but it's actually one that must be completed by a professional.
Gas can be hazardous, and all gas appliance installations must be carried out by a licensed gas fitter or gas plumber. In Australia, any gas appliance installations must meet Australian standards to protect those using the appliance now and in the future.
Plus, you want your new oven functioning at maximum efficiency and only a licensed gas fitter will know exactly how it can be installed for that to happen.
As well as being a legal requirement, there are many other benefits of having a gas fitter install your new appliance.  
If you are renovating your kitchen, a qualified gas fitter can either install your new oven in the same location as your current oven or install a new gas fitting in a different location.
INTERESTED IN OUR SERVICES?
GAS OVEN INSTALLATION – WHAT TO EXPECT?
Generally, you can expect your gas fitter to:
Inspect your gas connections to ensure they are safe;

Disconnect your old oven and in some cases even dispose of your oven;

Connect your new oven;

Test the oven to ensure it is functioning as per manufacturers specifications;

Inspect other gas appliances for safety;

Show you how to use your new oven;

Provide you with a certificate of compliance.
Gas fitting is not a DIY area. Contact the professional team at Lucas Plumbing and Gas Solutions to discuss your next gas appliance installation or service. We have extensive experience installing gas ovens from big brands such as Blanco, Bosch, Chef, Electrolux, Fisher and Paykel, Smeg, Westinghouse and Whirlpool.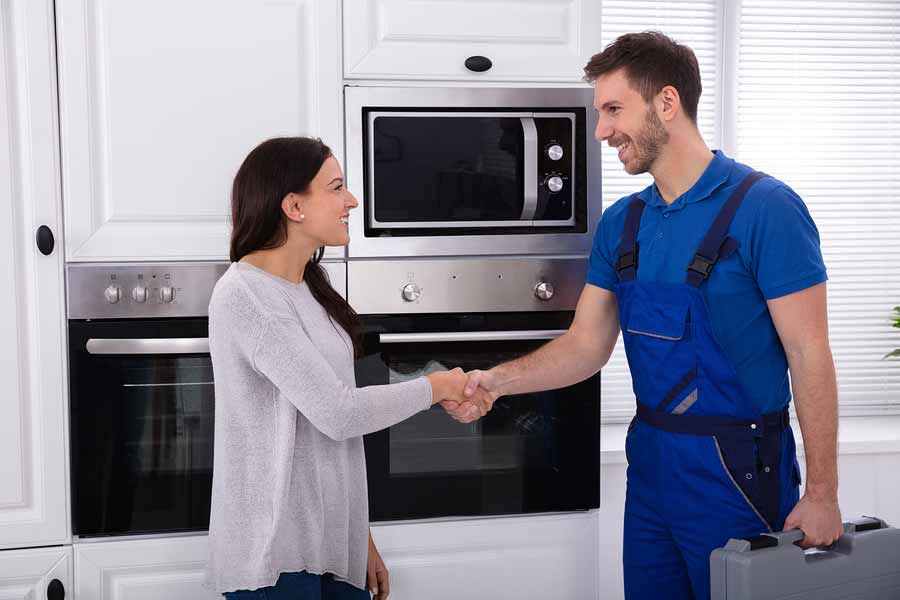 INTERESTED IN OUR SERVICES?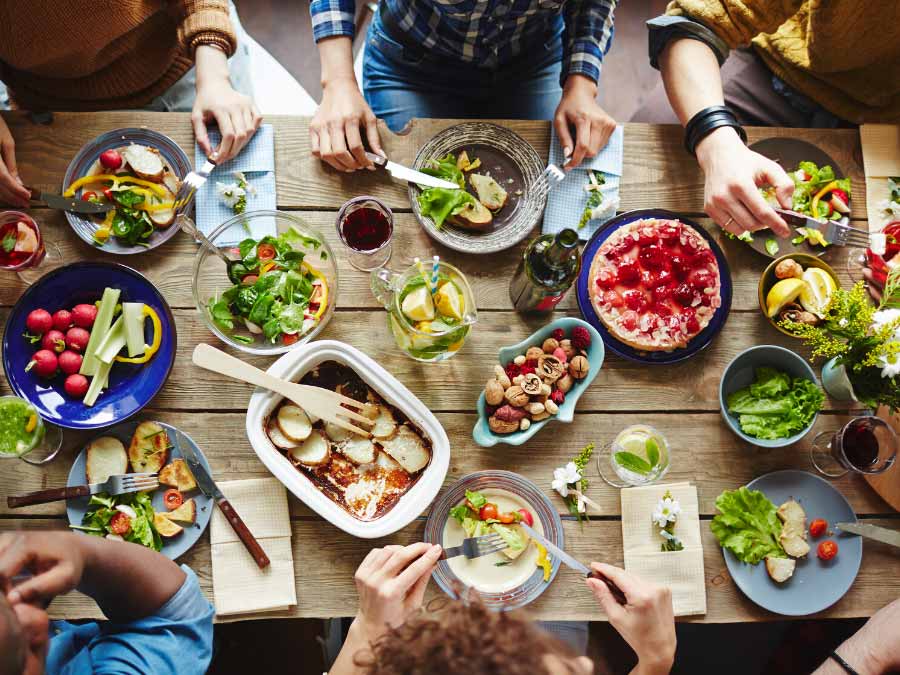 OUTDOOR KITCHEN – CONVERT YOUR BBQ TO NATURAL GAS
With outdoor living and outdoor entertaining gaining popularity, many Adelaide homeowners are now converting their Aussie bbq to a natural gas connection to complete the ultimate outdoor kitchen and alfresco dining and entertaining area.
Like with every other gas appliance installation, a conversion to natural gas can only be completed by a licensed and qualified gas plumber.
While for many people, the dream of never running out of gas mid bbq again is worth the expense of converting their bbq from LPG to natural gas, and there are many things to consider before converting your backyard barbie to natural gas.
INTERESTED IN OUR SERVICES?
CONVERTING YOUR BBQ – WHAT TO EXPECT
Conversion Kit
Not all bbq's are ready to be connected to Natural Gas. Some will require a conversion kit. You must purchase the correct conversion kit. A conversion will require changing the gas jets inside the BBQ and then plugging it into a natural gas connection. The connection and flow of an LPG connection vary to that of a natural gas connection. Research your conversion kit, and some can be expensive.
Gas Line Installation
Depending on the age of your current gas connection, you might need to upgrade your existing gas pipes to cope with the extra demand.  You will also need to install a new gas connection to your outdoor kitchen. Carefully plan out your alfresco dining and entertaining area before installing the gas line. Gas appliances cannot be easily moved around. If you are not happy with the location of your bbq, you'll need to engage a gas fitter to move it and install a new connection.
Once you've converted your bbq and installed a new gas connection you are now set for endless alfresco entertaining. The professional and fully licensed gas plumbers from Lucas Plumbing and Gas Solutions can also assist you with a consultation for outdoor, pool or spa heating. We can also help you with follow up maintenance and repair of your gas appliances after the initial installation.
INTERESTED IN OUR SERVICES?
WE ALSO REPAIR YOUR GAS APPLIANCES
You can rely on Lucas Plumbing and Gas Solutions to not only carry out gas appliance installations but also repair your gas appliances.
If your hot water is not as hot as it used to be or if you've lost water pressure you might have a problem with your gas hot water heater. After hours, you can contact us on our emergency hotline – 0433 388 517 for immediate service.
Other problems that indicate your gas hot water service is due for repair include: 
running out of hot water

pilot light won't light or keeps going out

water continually leaking from the pressure release valve

water leaking from other parts of the hot water system

dirty or rust coloured water

the system takes a long time to reheat

the hot water heater is making an unusual sound.
Sometimes, hot water running much hotter than it should or used to can also indicate a problem with your hot water heater.
INTERESTED IN OUR SERVICES?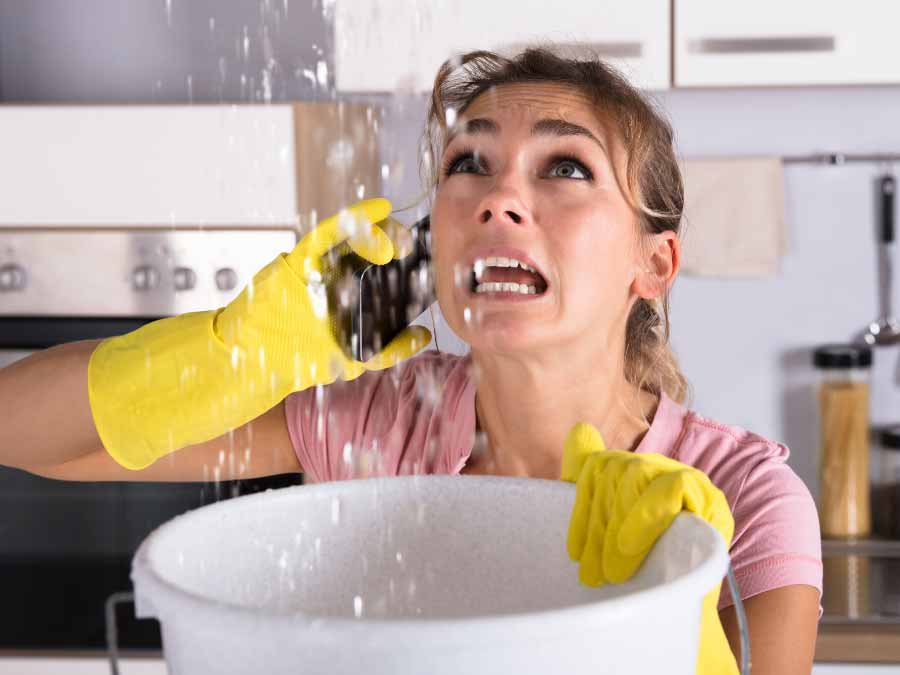 GAS APPLIANCE REPAIRS ADELAIDE
Our plumbers are fully licensed and trained to repair or service any brand gas hot water heater, and our vans are fully stocked with spare parts, so your gas hot water heater is fixed fast.
We can also repair gas stoves, gas ovens and gas cooktops of any make or model and check your gas appliance for any dangerous gas leaks.
Our qualified gas fitters can also carry out repairs to pipes, fixtures and fittings connected to your gas appliances.
INTERESTED IN OUR SERVICES?
DO YOU SMELL GAS?
The smell of gas near your gas appliances or connections indicate that there is a leak. A gas leak should be attended to immediately. Contact us on our emergency hotline – 0433 388 517 for immediate response.
If you smell gas, you should immediately turn off all gas and electrical appliances, extinguish all naked flames and pilot lights and open all doors and windows to your home (if the smell is inside). Contact Lucas Plumbing and Gas Solutions, and we will attend and investigate your leak.
Repairs to any gas appliance should be treated as a plumbing emergency. Faulty gas appliances can emit carbon monoxide – a poisonous gas that can be hazardous to your family.
INTERESTED IN OUR SERVICES?
KEEPING YOUR GAS APPLIANCES SAFE
To keep your gas appliances safe and running at the optimal performance, they should be inspected and serviced every two years. All gas appliances over ten years should be serviced every year. 
Unsafe or unserviced gas appliances can pollute your home with dangerous fumes.
Adelaide homeowners can help prevent faults within their gas appliances by regularly clearing dirt and dust build-up. Dirt and dust are the number one cause of problems with gas heaters and if left can cause the heater to smell "dirty" or lead to filter lights flashing which can only be cleared through servicing.
INTERESTED IN OUR SERVICES?
SERVICING GAS APPLIANCES
Servicing your gas appliances as per the manufacturer's specifications will not only maximise efficiency and extend the life of the gas appliance, it is vitally important to maintain the safety of the appliance. Regular servicing will help prevent gas leaks and other preventable problems.
During a service of your gas appliances, our professional and licensed gas plumbers will:
Clear air filters

Test hoses and connections for leaks

Clean burners

Inspect regulators; and

Test gas pressure.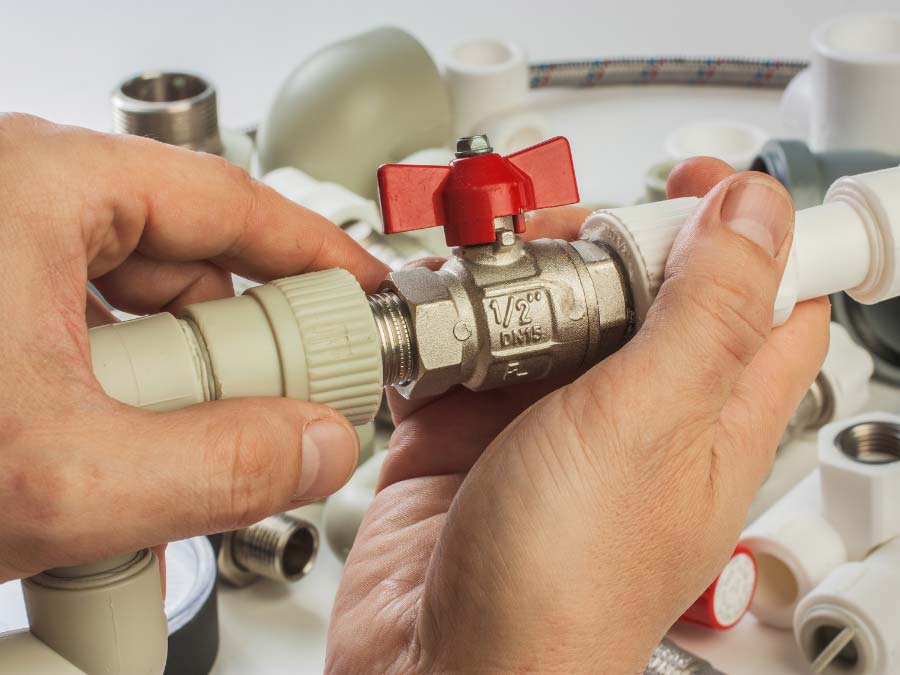 INTERESTED IN OUR SERVICES?
A HIDDEN DANGER IN YOUR HOME
It is recommended that ALL types of gas heaters are serviced every two years by a licensed gas fitter who has completed training on detecting and correcting risks of carbon monoxide spillage.
Carbon monoxide is a colourless, odourless, tasteless gas that can be emitted by poorly serviced or faulty gas heaters. In a home with little ventilation or small spaces, carbon monoxide can build to dangerous levels.
Carbon monoxide poisoning occurs when there is a dangerous level of carbon monoxide in the air and can lead to flu-like symptoms such as headache, dizziness, weakness, upset stomach, vomiting, chest pain, and confusion. 
It is essential that you adhere to the servicing requirements of all gas appliances in your home to prevent carbon monoxide affecting your family. All servicing should be carried out by a licensed gas fitter.
INTERESTED IN OUR SERVICES?
OTHER SERVICES
Lucas Plumbing and Gas Services is the plumber Adelaide trusts for a wide range of services. Not only do we deal with cctv drain camera inspections (drain camera inspections), but we can also do:
Gas Fitting
Leaking Taps
Drain Cleaning
Hot Water Units (Rinnai hot water is our preferred brand)
Heat Pumps
Residential and Commercial plumbing services
along with kitchen renovations, bathroom renovations and project management.
COMMERCIAL AND INDUSTRIAL SERVICES
Plumbing maintenance gallery
The Below gallery showcases some of our many services in Adelaide. Our highly skilled tradesmen can work with basic or complex plumbing solutions.