gas service connection ADELAIDE
Lucas Plumbing & Gas Solutions are experts in connecting gas to your Adelaide home.
We are reliable and cost effective plumbers and gas fitters that can connect gas quickly and professionally.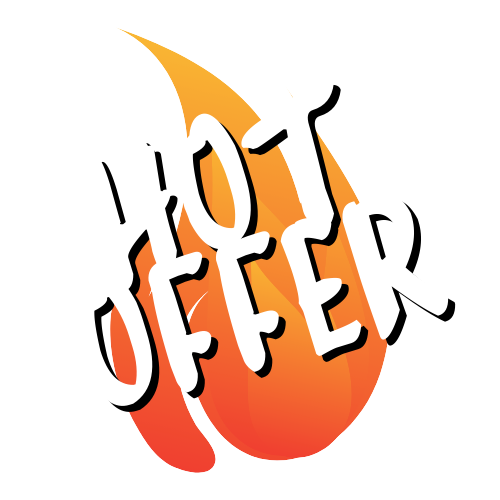 Switch to Natural Gas and save BIG money with AGN Rebates.
Need a new gas service connection?
Lucas Plumbing and Gas Solutions has you covered.
We can assist you throughout the process of installing a new consumer gas main. 
We can also apply on your behalf for any eligible rebates and pass those on to you once received by Australian Gas Networks.
Lucas Plumbing and Gas Solutions is an approved Australian Gas Networks (AGN) rebate installer.
Simply give us a call and let us look after it for you.
INTERESTED IN OUR SERVICES?
New Gas Hot Water Connections
Lucas Plumbing and Gas Solutions can help you make the switch from an electric hot water system to an instantaneous gas hot water system. Or we can upgrade your existing gas hot system.
A gas hot water system can provide you with endless hot water to keep up with the demands of your busy household. A gas hot water system is more cost-effective than an electric hot water system, and you don't need to worry about peak and off-peak tariffs through your energy retailers. Your hot water is available on-demand, and you only pay for what you use. So if you're a smaller household who doesn't use much hot water you're not paying to heat a full tank of water you barely use!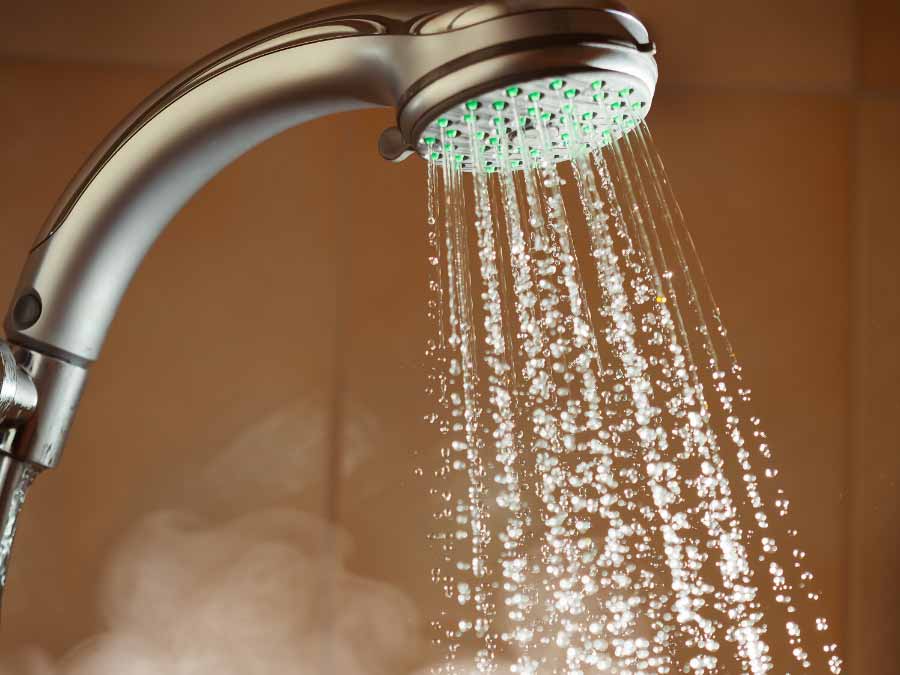 INTERESTED IN OUR SERVICES?
Why make the switch to Gas?
If you're looking for a cost-effective solution to heat your hot water and your home, then natural gas is the way to go. Natural gas will save you money on your energy bills. Plus it's a more environmentally friendly way of heating your home and hot water. 
Cooking with gas allows you to regulate the temperature better instantly turning the heat up or down as needed.
Connecting your bbq to gas mains means never running out of gas again. No more quick trips to the servo to swap a gas bottle!
And, anyone with gas heating will tell you it is a much superior way of heating your home.
INTERESTED IN OUR SERVICES?
Make the switch to Natural Gas and save BIG money
We all know about the environmental benefits of switching your appliances to natural gas, but did you know there is a range of other benefits.
Never run out of hot water again! Cook with gas, and you'll never go back to electricity again and create the perfect outdoor area with a gas barbeque connected to mains gas and outdoor heating.
Switching your appliances to natural gas will save you money on your energy bill AND did you also know that there is a range of rebates offered by the Australian Gas Network for making the switch.
That's right. You could save hundreds and in some cases, thousands of dollars by making the switch TODAY.
Existing gas connections can qualify for rebates to switch existing hot water, heating and other appliances to gas. Rebates range from $500 to $100 per appliance.
New gas connections qualify for a $500 connection bonus as well as generous rebates to connect natural gas hot water systems, gas heating and other gas appliances.
Read more about the rebates available to you in South Australia.
INTERESTED IN OUR SERVICES?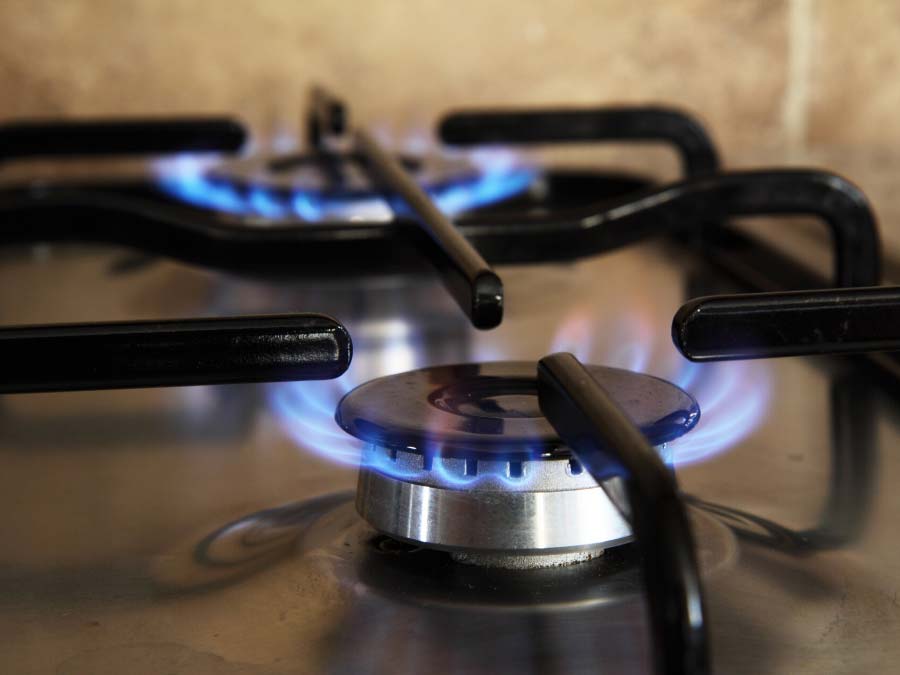 How to Make the Switch
Making the switch to natural gas is easy and can save you money. There are many different appliances you can switch to gas, but the most common that comes to mind is heating and hot water.
Lucas Plumbing and Gas Solutions are Adelaide's number one choice for gas installations. We can provide you with advice on making the switch, including costs, environmental factors and connection options to main gas lines.
The first thing to consider when making the switch is always to engage a licensed gas fitter to install, maintain or repair any gas appliance. Not only is this a legal requirement, but you will rest easy knowing your appliances are safely installed. Plus a licensed gas fitter will provide you with a compliance certificate ensuring your new appliance is covered under warranty.
INTERESTED IN OUR SERVICES?
MAKING THE SWITCH
Once you've decided on who is going to fit your gas appliance, you'll then need to find out if you have gas mains connected to your home and in some cases in South Australia, your street. Your gas fitter or gas plumber will be able to help you with this.
If your home is connecting to gas for the first time, a new gas meter installation will be required. A new gas meter installation is easy and is usually done through your energy supplier. With many different energy suppliers in the market today wanting your business be sure to negotiate a good deal including on the cost of the meter installation.
Suppliers such as Origin Energy can assist you in getting your meter and supply electricity and gas to your home.  Speak to your supplier about smart meters as well, some of these can make your life easier and help you keep track of energy costs. Always find out the plan information for your energy supply and any discounts available to you such as concession discounts or a discount if you switch to ebilling. Before making the final decision on an energy supplier it's a good idea to compare energy plans, energy contracts and fees and charges to ensure you're receiving the best deal.
Once you've got your energy supplier sorted, we'll come back into play and install a copper pipe from the gas meter to where the appliance is going to be installed.
Then we install and test the appliance. It's as easy as that!
INTERESTED IN OUR SERVICES?
Cooking with Gas
Once you've cooked with gas, you will never go back! Most, if not all commercial kitchens cook with gas and many South Australian homes are now also making the switch.
Temperature control is a breeze with natural gas. Because gas flames immediately grow larger or smaller with a touch of a dial, temperatures will increase or decrease immediately.
The ability to control the flame also means that your cookware will heat immediately and your cooking times will be reduced.  With an electric cooktop, you have to wait for the element to heat and then transfer this heat to your cookware.
Natural gas is more affordable than electricity and gas appliances traditionally last longer than their electric alternatives.
Cooking with gas will also mean your cookware will last longer particularly in your oven.  Electric ovens use coils to heat the oven which can dry out the air causing your cookware to crack. Gas uses a flame resulting in more moisture in the oven so you're cookware (and your food!) won't dry out.
INTERESTED IN OUR SERVICES?
GAS SERVICES WE PROVIDE
Lucas Plumbing and Gas Solutions are the number one choice for South Australian homes and building managers when it comes to Plumbing and Gas fitting Services.
Our fully qualified and licensed plumbers carry most components in our fully equipped service vehicles to ensure we can repair or replace what is required on the spot.
Our expert gas services include
New gas connections

Gas leak detection

Gas diagnosis and repair

Gas heating service, repairs and installations

Gas hot water repairs and installation

Gas oven and cooktop installation and repairs

Outdoor kitchen connections

Carbon monoxide safety testing.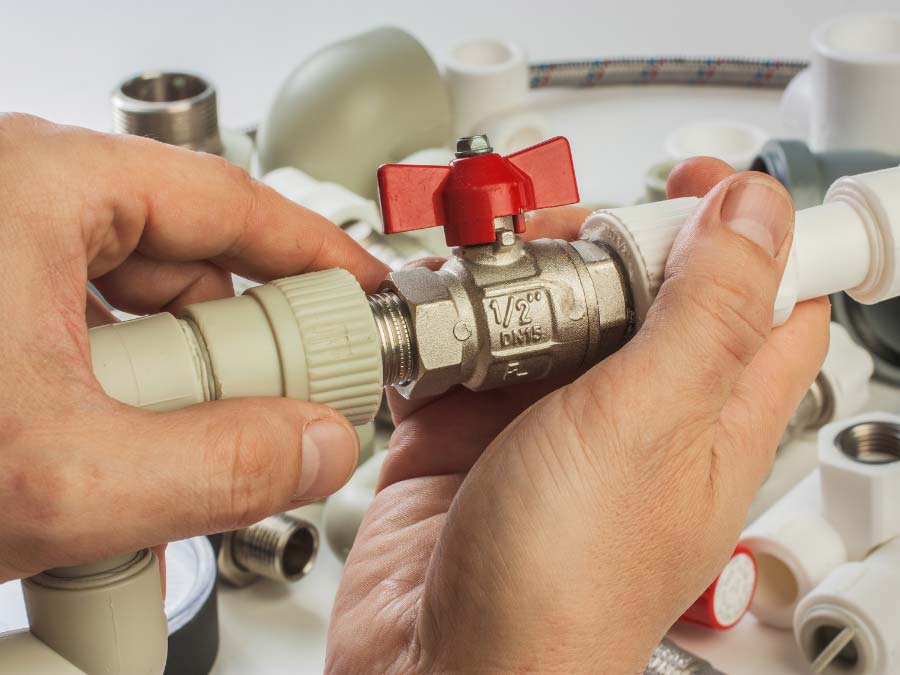 INTERESTED IN OUR SERVICES?
EMERGENCY GAS REPAIRS
Gas leaks can be dangerous and need to be dealt with immediately. If you smell gas around your home or near a gas hot water system, turn off the mains gas and contact us immediately. It's also a good idea to open all windows and doors and never light a flame until a gas fitter or gas plumber has attended. 
Lucas Plumbing and Gas Solutions offer a 24/7 emergency gas repairs hotline. We can have an emergency plumber on their way to you any time, day or night to attend to an emergency and urgent gas repairs.
INTERESTED IN OUR SERVICES?
BENEFITS OF HEATING YOUR HOME WITH GAS
All Adelaide homeowners want to keep their energy bills low. We are all looking for the most energy-efficient way to heat our homes. Plus we want to keep our carbon footprint small and the best way to achieve both is by installing Gas Heating in your home.
The best way to heat your entire home during South Australian winters is with a ducted gas heating systems. Split systems and individual heating systems generally only heat one room of the home and can be costly to run. 
A ducted gas heater will heat your entire home (or only specific rooms if you prefer) and in contrast to a reverse cycle heater, it won't dry out the air.
Once the desired temperature is reached within the home the burners slowly turn off to ensure that maximum efficiency is reached and the heat inside the home is maintained.
Lucas Plumbing and Gas Solutions can install, repair or service your ducted gas heating system quickly and efficiently before winter takes hold.  Contact us today to arrange a no-obligation quote.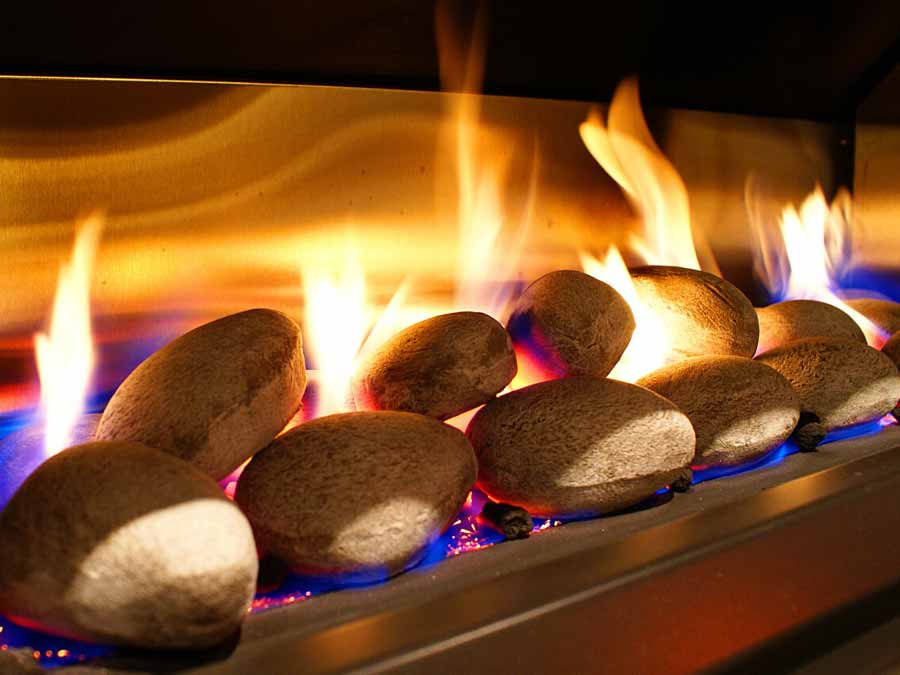 INTERESTED IN OUR SERVICES?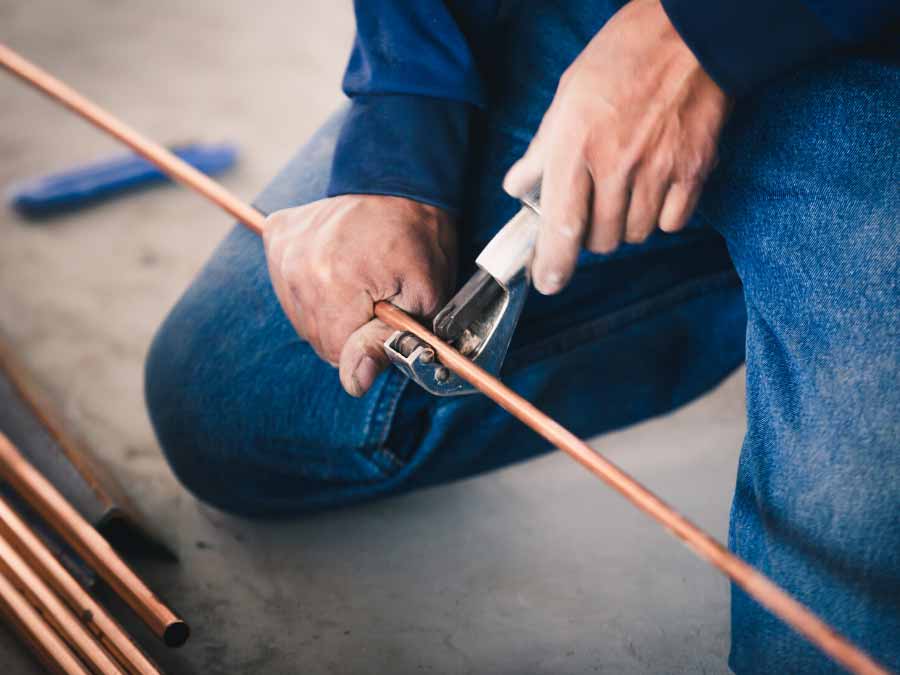 gas main connections adelaide
The process that is taken to get your property connected to mains gas is as follows:
You apply to Australian Gas Networks (AGN) for a new gas connection.

Lucas Plumbing and Gas Solutions will come out and install a new consumer gas mains.

Once the main and appliances are installed, the client can apply to a retailer such as AGL, Origin Energy etc. to have the gas meter connected to the property. As a part of the meter installation, the gas supplier will test our work for compliance and any leaks.

Australian Gas Networks (AGN) requires that at least one appliance is connected to the gas lines in order to commission the gas mains. Lucas Plumbing and Gas Solutions are also experts in

gas appliance installation

.
Lucas Plumbing and Gas Solutions are an approved AGN rebate installer and apply on your behalf for eligible rebates and then disperse funds to you once they are received by AGN. We try to make the process as simple as possible and are a great source of advice on the process of connecting a mains gas connection in Adelaide.
INTERESTED IN OUR SERVICES?
WHAT TO LOOK FOR IN A GAS FITTER
Gas fitting can be a dangerous job, and you must engage with a qualified and experienced gas fitter to complete any work on gas appliances or connections around your South Australian home. 
A gas fitter isn't someone you deal with daily, and you may not be aware of what to look for when hiring someone to install or repair your gas appliances. As a homeowner, it is your responsibility to ensure your gas connections are safe and your appliances are in good working order.
Gas Fitters must hold a license so be sure to ask for a license number. Most plumbers and gas fitters will have this displayed on their business cards, signage and website.
Check to see what areas are a speciality for your gas fitter or gas plumber. Some may only install or repair products, and others might only service. Some will do all 3. So, once you know whether your installing, repairing or servicing ask your gas fitter if this is their speciality.
If you're installing a new gas appliance, it's a good idea to get several different quotes. Cheap isn't always the best way to go. Competency and qualifications should be the guide when determining who to use. You can always try and negotiate a discount for a more expensive, more qualified gas fitter.
Lucas Plumbing and Gas Solutions are your experts in installing, repairing and servicing all your gas appliances in the home and at your business. We also offer a 24/7 service for emergency repairs.
INTERESTED IN OUR SERVICES?
OTHER SERVICES
Lucas Plumbing and Gas Services is the plumber Adelaide trusts for a wide range of services. Not only do we deal with cctv drain camera inspections (drain camera inspections), but we can also do:
Gas Fitting
Leaking Taps
Drain Cleaning
Hot Water Units (Rinnai hot water is our preferred brand)
Heat Pumps
Residential and Commercial plumbing services
along with kitchen renovations, bathroom renovations and project management.
INTERESTED IN OUR SERVICES?
COMMERCIAL AND INDUSTRIAL SERVICES
INTERESTED IN OUR SERVICES?
Gas Installation gallery
The Below gallery showcases some of our Gas Installation Jobs In Adelaide. Our highly skilled tradesmen can work with basic or complex plumbing solutions and have completed many gas service connections in Adelaide.